Podcast: Play in new window | Download
Subscribe: Apple Podcasts | Android | RSS
Curious about what compliance documentation you need for a Hong Kong Company, as well as the tax filing process, then today's episode is just for you!
Welcome everyone to today's show – episode 68 and I am excited to read off a 5 star review we got on iTunes. let's read it off:
From: Neale G O'Connor
Title: Packed full of information on real business issues in Asia
There are three benefits of listening to podcasts – inspiration, education and entertainment. Michaels podcast is packed full of education of real stuff that you need to know to do business in the region.
Listening to the podcast saves you time in researching the various things that make business click, not to mention the many tricks and tips that come from doing business in the region during the past 5 years. I highly recommend this great resource.
Thanks for that Neale, much appreciated and it was also great to meet you in December, looking forward to keeping things rocking and getting to know each other more!
I have been waking up every morning now at 6am and practicing the morning miracle in the Hal Elrod book – I have been doing it for a couple weeks and it does really supercharge my day but I am dragging by 9pm, may be more Chinese style and take a nap after lunch. I learned about that from a Pat Flynn Smart Passive Income podcast episode I'll link it up on the show notes globalfromasia.com/episode68
so today's episode we have Fion Sen back from Bridges Executive Center, everyone always loves her interviews as she knows her stuff! We dig into the process of compliance for a Hong Kong company, what documents you need to file, and how to go about processing your taxes. There are some points in here where we discuss how to handle withdrawing money from an ATM and partying with it and not keeping receipts – oh wait, I didn't mean to say that, that never happens, but ya, how to deal with cash expenses and ATM withdraws which I am asked more than a few times.
Also if you enjoy this podcast and interview, remember I am an affiliate for Bridges executive center and receive a commission if you tell them the coupon code GFA – there is a discount for new company setup, but even if you're doing other things like switching over your accountant, let them know that you heard from this show – I really appreciate it and the price will be the same for you regardless! And, now onto the show:
Topics Covered in this Episode
Intro Fion Sen from Bridges Executive Centre
Which compliance documentation will be received from the Government for maintaining a Hong Kong company (like Employer's Return, Profits Tax Return, etc.)?
Each year what kind of documents does the HK government send to us?
Employer's Return
Profits Tax Return
This is sent to our HK address, right, where our registered agent is located?
How quickly do I need to reply
When it is sent it to Bridges for example, is it OK to be scanned? and emailed?
Which forms can be done offline, and which forms need to be filled out on the original forms they mail in
How often are documents mailed in?
How much does it cost to maintain a Hong Kong company per year, approximately.
Profit tax return Tax filing in Hong Kong
What do I need to file with my Hong Kong Company?
When do I need to submit my employers return and profit tax return
Tax rate, we have talked about , is 16.5% – that is on profits
First year provisional tax, then next year refund?
Extending deadline – is it possible how to do it
Overpaying, but below estimates
How does the Hong Kong tax appeal process work?
Didn't make any money – can I skip my filing?
I don't have staff do i need to file employers return?
Offshore companies- if it is a HK offshore company (HK limited registered company with all offshore transactions) does it need to file a return?
Offshore companies – BVI, Seychelles – do I need to pay taxes in HK?
How about donating to charity?
How much time should I budget for preparing all the tax documents?
Ways to contact Fion and the Bridges Executive Centre
People / Companies / Resources Mentioned in this Episode
Hal Elrod's book Miracle Morning
3 documents:
Personal Tax return
Profit Tax Return
Employee Return
Annual Return – who is shareholder and the current addresses
Maximum 35% profit can be used for charity.
Episode Length 26:09
thanks Fion again for being so generous with your knowledge and sharing to the listeners. I'll mention again that I am an affiliate of Bridges and if you want to setup a Hong Kong company and choose their service, you will receive a 1,000 Hong Kong dollar discount and I will also receive a small thank you commission for that. Just want to be straight up – but this helps fund the show and I appreciate it.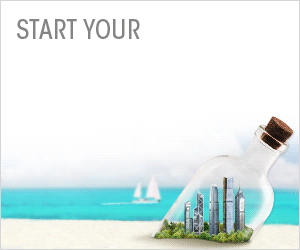 I am thinking about having more fun on the show, I appreciate the feedback from Neale that it is educational – but a lot of my friends and network don't need to know some of this stuff and I may have some shows that are a bit more broad and entertaining.
That is it for this week, please hop onto iTunes and leave me a review, it helps other people find this awesome information and all of us be more successful in our Asia based businesses, peace!
Download Options