---
Outcomes from a Business Legal Case in China – Global From Asia episode 117
Happy Tuesday morning everyone. Weather just doesn't know what to do here in the south of China. Was freezing cold in Jan, like record cold….had a buddy Simon come over from Thailand for some business in Feb and said it was too cold so he left in a day – it did warm up for a couple weeks in late Feb – but now it's freezing again. Wearing 2 jackets as I record here…. This is colder and longer than usual – I mean it does get chilly for a couple weeks every year – but this year is definitely colder and for a longer period time than all the years I remember here.
But I am keeping hot with our Cross Border Summit, every day some new news coming – Saturday April 16, InvestHK is backing us too, and we will get more and more visitors over from Hong Kong into Shenzhen – pretty exciting, for all the details on our first annual confernece check it out at www.Crossbordersummit.com
So today's show we have back with us Steve Marsh – episode 24 if you want to roll back and listen to that, he was sharing about his China business maneuvers. He was just getting into a lawsuit with one of his staff who took his customer list, went off and started his own import export business and started directly competing with him – and Steve was kind enough to come back to us now that the lawsuit is over and share what happened, as well as what he is up to nowadays – lots of juicy tidbits and he is willing to answer any and all questions if you have em – so let's listen in!
Topics Covered in this Episode
Steve Marsh Returns

Welcome back Steve!Thanks for coming back on the show Steve! You were with us quite a while ago on episode 24!

Legal case results

Back in episode 24 you were in the middle of a legal dispute. How did that come about?

Ways you handled the verdict

So how the verdict went down, what was the next step you took?

Protection for others

How can others avoid getting in that situation themselves?

Managing staff

Tips to protect the boss, tests to run on the team to see their loyalty

Selling your business to your staff

So you also sold the Hong Kong business recently, how did that go?

Real estate in China

Not talked about much here – but how did you get the properties at the beginning?

Process of buying real estate in China

How was buying the house here? Compared to USA?

Process of selling real estate in China

So you've also sold your properties here. How has that process been?

So you're back in USA now full time

What are you up to these days?

Ways people can reach out

Thanks for sharing – how can people contact you?
People / Companies / Resources Mentioned in this Episode
Episode Length 26:51
Well, that got a bit tough for me to swallow sometimes in that interview. Man, thanks Steve for coming on and opening up a bit for us. We all need to watch our backs, but at the same time keep an open mind. It's a fine line, and i still try to put the better foot forward.
As Steve said, if you have questions for him – reach out to him or to me and he is more than happy to get back on the show.
No new ITunes reviews to read this week – did get a burst of them in Feb – so if you're listening and enjoyed this – please support with a quick itunes review – the Apple gods weigh the show higher so more people can find this and benefit just like you are.
Thanks everyone, keep your heads up high and keep pushing forward on your global business!
Download Options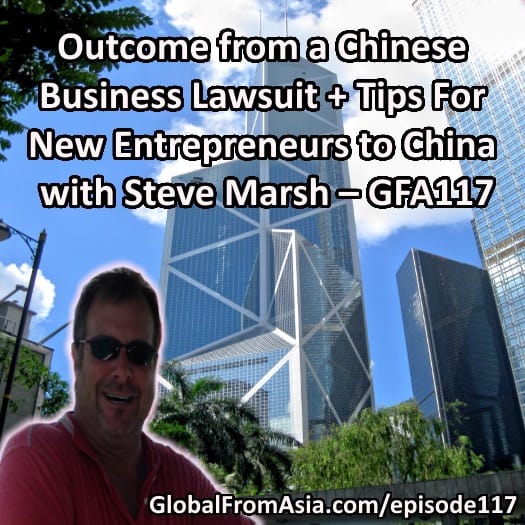 Podcast: Play in new window | Download
Subscribe: RSS