---
Welcome back Meir to the show – our inspiration for Para Living Inc Amazon FBA business – and this Ecommerce Gladiator series evolved from that. We are about 1 year into things and Meir and I discuss what has progressed since. We discuss things at Para Living – but also discuss in general about Chinese sellers strategy and ecommerce sellers in general – what makes them succeed.
This show is right in the middle of our discussions with applicants for "recruit ecommerce gladiator"
The Latest in Ecommerce Gladiator Saga
We are back with Ecommerce Gladiator – and it is a pleasure to bring Meir Simhi back on the show. It has been a year since this business launched and you were the inspiration of starting it. We have all learned a lot here and today let's discuss what has been working and what hasn't.
Topics Covered in this Episode
Introduce Meir

Progress that has been made

How far we have gone one year later

Mistakes that have been made

What could have been done better

Roles and Responsibilities

Meir, this is the big one you have said has been lacking.

Opportunity Going forward

During this restructuring – you have stayed positive. On our Wechat calls you say – we have everything right there ready to go. Needs an operator to get in the cockpit. It is very exciting.

Structure For The Future

So we will move this into a new franchise model in Brand Masters – can you share with people about this?

Investor Opportunity

So one thing I have noticed doing this is there are a lot of people who want to invest but don't have much time. The new model opens up this investment opportunity right?

Case Studies of Brand Masters

Can you share some of the case studies that you are currently doing and the success they have found.

My focus is on Content Marketing

I will be working on the content marketing side at Sisitano. Also for other brands as well. Actually inspired a new business contentinvestments.com

Getting a Brand Ambassador

Lorenzo has been in talks with me and we are getting him back as a brand ambassador – this is his baby – his idea – his passion. It is a new sort of role for the person who will be driving the brand, the awareness – through influencer outreach, events, and keeping the vision of the brand as it was meant to be.

What is Next for Para Living and Sisitano

It has been through a rollercoaster ride in the last year. I think many listeners who do their own business can relate. It is time to get it into a more stable and mature environment.

Future of the E-commerce Gladiator Podcast Series

So we will still do this podcast series right? I think we will be making more and more brands and more and more team members sharing what is happening.
People / Companies / Resources Mentioned in this Episode
Episode Length 24:39
So that is a wrap. Thank you Meir as always for your strategic thinking, inspiration, and insights. I'm excited for the next episode of Ecommerce Gladiator in a couple weeks where we will announce the person for "jumping in the cockpit" and taking this business to the next level.
Download Options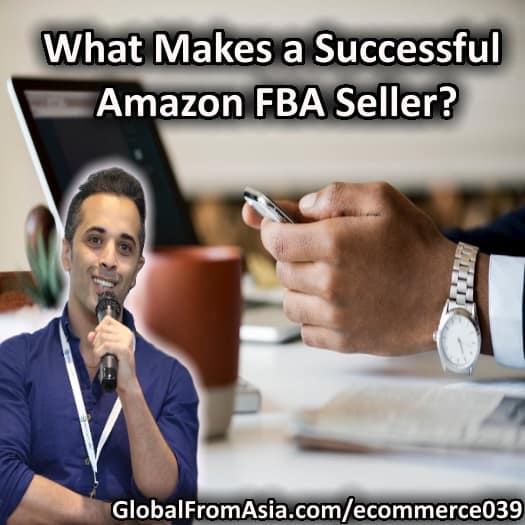 Podcast: Play in new window | Download
Subscribe: Apple Podcasts | Android | RSS