We have learned early on, even while some of us were still in college taking up a business course, how valuable a business plan is. For some students, it could mean snagging the grade that will allow them to pass their course amidst the many different requirements and papers that they have to make.
Writing a business plan is already being inculcated in the minds of the young, wherever they are nestled, to mold an entrepreneurial mindset. But more than just a university requirement, what is it really? Do businesses really need to write one? Is this a step that can be skipped?
What is a Business Plan?
We have written that one of the causes of business failure, especially at the early stages is not having a business plan. The purpose of a business plan is two-fold. First, you can take it like a roadmap of your business that sets your goals, purpose, and the direction you want to take it. It will serve as your guide to see if your proposed business is viable or not. If found viable, it details how you will run or operate your business.
Second, it serves as a study material that can influence the decision of investors and other stakeholders whether to invest or put their stake on your business. You might be thinking of acquiring financing from banks or secure additional capital from potential investors to perhaps help you start your business. A comprehensive business plan can bring a certain level of comfort to investors by demonstrating how they can get the return of their investment.
The Parts of a Business Plan
Writing a business plan is not a task that should be taken lightly. Others even engage the services of professional writers to help them craft a quality business plan. Even as students yet, writing platforms are available where all you have to do is write to them "do my homework for me!" and they can help you easily with your business plan writing – editing, formatting, layout and all. What you can come up with then is a quality business plan.
A quality, professionally-done business plan may have many sections or parts but essentially there are 7 major parts that a business plan must have:
1. Executive Summary
As the headline states, this is a summary so it must be brief and concise. It serves as an introduction to the business plan, the reason why this is found in the first few pages. You should note however that while the Executive Summary is your introduction to the more comprehensive business plan that you put together, it must be written last. It is a summary, after all.
It should be able to tell the readers where your business has been, where it is now and where it is headed. It must be able to capture the readers' interest and keep them going on reading and studying the whole business plan.
2. Business Profile and Description
This section must provide a detailed profile of your business – legal name, legal structure (corporation or sole-proprietorship), the nature of your business, an overview of your products or services, how it can provide a solution to the needs of your customers or clients, among other pertinent information.
In this section too you can briefly present the company or business history. When was the business established? What prompted you to start your business? You can also provide your business' vision and mission under this section.
It has been said too that your business profile opens a window of opportunity for you to promote your business and try to influence potential investors and financiers to put their stake on you.
3. Market Analysis
To support your study on the viability of your business, you must do a thorough analysis of your target market. Review your potential customers' demographics. Which customers are you catering to? To what age group do they belong to? What do they usually search for? Which specific gender group are you targeting? These kinds of questions will allow you to dive deep into who your market is and what their needs are.
Understanding your market and its needs will not only guide you in deciding to launch a new product or product mixes, it will also help you in your pricing, packaging and the kind of advertising that you have to do. All of your activities must be geared towards responding to your customers' demands, whims included.
4. Industry and Competitive Analysis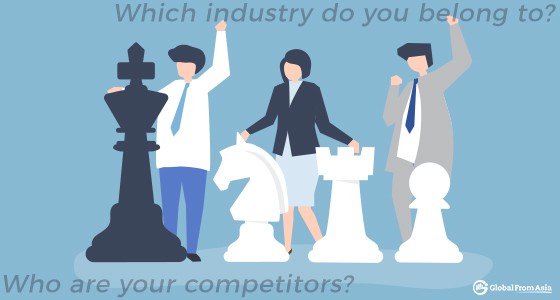 To further support your study to see if your proposed business is a viable and feasible venture, you also have to evaluate the industry to which you belong. Is it a sunrise industry that shows a promising future? Or is it a sunset industry that is slowly dwindling? You also have to evaluate your competitors. Know who the major players are and how many of you are targeting the same market. By following through your competitors, you will gain insights on what their probable move would be. You must be able to move in parallel or at par with them so you wouldn't be left behind in the competition.
You have to identify the threats and opportunities in the industry so you can set up an action plan that will improve your industry position and gain competitive advantage.
5. Management and Succession Plan
One of the major considerations of investors in deciding to invest in a business is the management structure and the presence of a succession plan. You can include a detailed organization chart so one can see how each department or position relates to another.
The key leadership positions in your company must be filled. Review their knowledge, skills and expertise. If there is a certain skill that they need to work on, include in your management plan a training program that you will develop to help fill the skills gap.
What can also give comfort to you as the owner and the investors is the assurance that the business will be a going-concern. Hence, a succession plan is vital to ensure that should anything happen to the current management or a key position in your business, there are people already identified to takeover. As they are identified as potential candidates to takeover a certain key position, they should be prepared by way of the training program that you develop.
6. Operating Plan
This will detail how your operations will go depending on the nature of your business. If your business involves say, for example, a physical manufacturing plant then under this section, you will provide the physical layout and location of your plant; the process involved in manufacturing your products; the suppliers of the raw materials that you need for production; the equipment that you need; the employee skill set that your business requires; the sales and distribution protocol, among many others.
If you are into purely eCommerce or retail, then your operating plan will differ in that the focus would be more on inventory and distribution.
7. Financial Plan and Analysis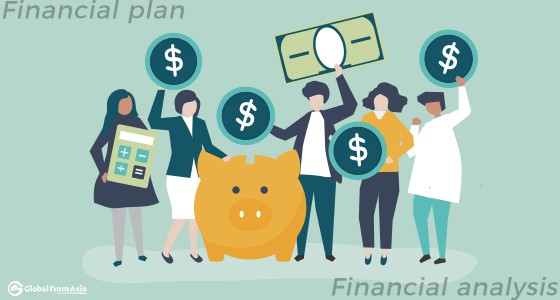 The Financial plan is sometimes considered the meat of your business plan that will focus on the viability and feasibility of your proposed business based on the actual performance (if ever there is), assumptions and projections. There are three financial statements that you need to look into and deeply analyze: Balance Sheet, Income Statement and the Cashflow Statement.
Income Statement
A financial plan and analysis usually start with the Income Statement where you show your revenues, expenses and the resulting bottom-line or net income. This spells out how profitable your business is or can get.
Cashflow Statement
The Cashflow Statement, as the name states, will show the inflows and outflows of cash in your business. How will cash come in? Will it flow in via operations, financing or loans, disposal of properties, or will there be additional cash infusion from investors? In answering these you will know how your business was or will be funded. How was cash used or disbursed aside from the usual operational expenses? Did it go to loan payments? Did you acquire a property? Or, was there a dividend distribution to your investors? A thorough analysis of your Cash Flow statement will show that every dollar is well-accounted for.
Balance Sheet
The Balance Sheet summarizes the financial data from your Income Statement and Cashflow Statement in its three categories namely: Assets, Liabilities and Equity. This shows your business' net worth at a certain period.
The analysis that will be done must be less of the elevator-type of analysis where you simply present the ups and downs or the increase and decrease of the account items. They can already get that just by looking at the figures, no need to state the obvious. For a more relevant and useful financial plan and analysis, it must answer the whys behind the figures. Your financial plan must tell the story of your business. Why do you think revenues will increase? Why are you projecting an increase in operating expenses? Why the need to infuse capital? These are just some of the likely discussions that you must include in your financial plan.
Other Relevant Sections
There are other businesses that do not only limit their plan to the above sections. They also include discussions on their business' socio-economic and developmental impact in response to the current advocacy on business sustainability. Under this section, they discuss the risks attached to their business covering environmental, social, financial aspects among others.
Another section that others find important to be made part of a business plan is a business exit plan. It may sound ironic or be misconstrued as already planning a way out while the business is yet to start. However, planning your exit can be more beneficial especially since we do not have the foresight that will tell us exactly how our business will go in the future. It's best that you are prepared should you see signs that tell you it's time to sell your business or close it if that's a more viable way out.
Writing a Business Plan Is Not A One-time Activity
In retrospect, while you were still students, for certain you have had several assignments to write a business plan as a regular exercise too among many other writing assignments. Good thing now that there are platforms that provide assignment writing help for top students. This goes to show that even when you were just molding your entrepreneurial mindset, you are already aware of the value that a business plan has for your business.
If you are an entrepreneur that is serious about seeing your business grow and expand, for certain you will see this as more than just a step to start your business or an event that will lead you to start. It is a process that must be done constantly and consistently – for investors, yes, but ultimately for you as the owner.
Review and Update
You should regularly review and update your business plan to stay relevant to what is currently happening in the industry that you are in and to move in sync with all the development that is being done. It has to be updated without steering away from the basic purpose for which the business was set up.
As the year comes to a close, it's best to include making a business plan or updating your goals for the new year, in the list of things that business owners should do at the end of the year. If you make this a vital part of your operations, you will see clearly your business direction which is, to reach the top.