---
Hi Wendy, how are you –
That's my wife Wendy. Finally convinced her to say a few words on the show, and that is probably all that I am going to get out of her! She's been helping me out a lot more with business since she saw the Cross Border Summit – that is the thing about people in China – they don't see the value of online content, podcasts, blog posts – it's not tangible. Now that she saw this amazing 100+ person full day conference and heard people who enjoy the podcast and blog, now it is something real for her! So while she's taking care of the babies, she is also getting this podcast and blog up on our official wechat page as well as attracting some top quality Chinese e-commerce sellers to get involved – stay tuned for more of that.
Ok, and now for today's show – we have my old friend, Matt Kowalak, from High Cappin' – a China sourcing services company specializing in fashion apparel – and he was a speaker at Cross border Summit! Always sharing great value – today he shares what people should do after they finish a China sourcing trade show, how to follow up and more – so let's get into it!
Topics Covered in this Episode
Intro Matt

Specialty

We've known each other forever, even before the DC existed, if there was a time before that! I like how on other podcasts you have shared about niching down in your field to get maximum results – so you specialize in textile sourcing from china correct?

Trade Shows

So these trade shows have wrapped up – all these buyers from around the globe are probably sleeping it off for the next few days from all that walking and networking!

Catalogs

What should people do with all those catalogs? Do they even taken them on the airplane and pay the overweight fee?

Strategy

Following up with factories, what is the strategy?

Pricing

Pricing – quotes – were they giving the best price at the trade show, should you bargain more now that you're back home and everyone has rested up?

Searching for suppliers

Still hop on over to Global Sources and Alibaba to search new suppliers?

Products

Promotional products vs Retail store level products

Balancing quality, speed, price points

Participating in Trade Shows

How often should you come to these trade shows? Every season – that is the spring and the fall, yearly? Or just do it once?

Business relations

Maintaining those personal relationships with the factory reps.

Finding right product

Fastest way to find the right product for your business

History

So how about you Matt, share with us a bit about how you got into the business?

Contact

How can people do some business with ya! Websites and offers? Thanks for sharing buddy, glad to have you in the Global From Asia podcast!
People / Companies / Resources Mentioned in this Episode
Episode Length 36:23
Matt, you are the man! Just sharing all that you know and that is why you're a top guest on a lot of our other friend's shows. He is also speaking at the DC BCN – Dynamite Circle Barcelona event in June. I'll be hanging out there and hosting a mini meetup that Tuesday after the main weekend event. Just always get so inspired at the DC events – pushes me harder – got me started with this very Global From Asia podcast in 2013, pushed me to take it full time in 2015, and now am just a forever fanboy, lol.
That is all we have this week – and for those of you stuck behind the Great Firewall of China – you don't need to wait for hours to download this from itunes – we do push them on our official wechat account – you can scan the QR code at globalfromasia.com/wechat – but I think our site is blocked more and more in Chinese internet – whatever! Search global from asia inside the closed walled garden of Wechat and you should find it – I hope you can learn inside China with all those filters – peace and love !
Download Options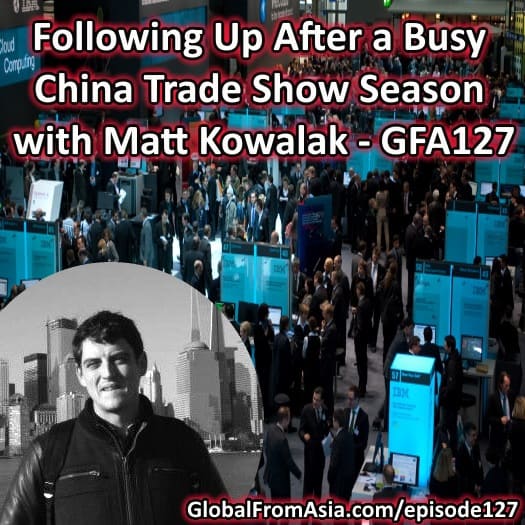 Podcast: Play in new window | Download
Subscribe: RSS