---
Global From Asia episode 130 – as always the full show notes are on Globalfromasia.com/episode130 – how is everyone doing? I'm on a quick stop over in Shenzhen after a week in Philippines, and then have a few weeks on the road. So, I have decided to slow down the podcasts and do them every other week for a while. Will pick things up later on! I'm sure everyone is busy with their summer travels as well, right?
This week we are talking product specs, or as we call them here tech packs! Saral comes on the show and gives us some ideas on how to better prepare for your manufacturing here, so enjoy!
Fredrick Gronkvist of chinaimportal.com , introduced us – nice to have you on the show.
Topics Covered in this Episode
Intro Saral

Seems you have a bunch of fashion and manufacturing experience – at Li and Fung and then American Eagle – care to share with us your passion for Fashion?

Coming to HK

How did you get to Hong Kong?

Team building

How did your find your co-founder?

Beginnings

Where did the idea of Tech Packer come from?

What's a Tech Pack

I've done a few manufacturing projects in the past – so I am embarrassed to admit – I don't know what a Tech PAck is? Is this a term I missed somewhere?

Browsing

So I've been browsing the site – seems like these tech packs are necklaces, jeans, shoes, mostly clothing. CAn it be used for other products?

Building Your Design

So let's walk through this – I want to make a new pair of hipster jeans – would i be able to make that from scratch from your system? Or should I have something prepared first?

Advice

What would be your advice in designing your own fashion?

Steps Needed

What are the steps needed to make clear specs for your factory in this industry

Common Mistakes

How about some common mistakes entrepreneurs make when doing an apparel item?

China Access

So a Chinese factory will be able to use this system too?

How To Protect Your Idea

How to protect your idea? Seems your system is free – but then your tech packs are public – for others to use and manufacture? So I see some there now – can I download them and have a factory make them? – To protect them, seems like a github model, I need to pay a monthly fee to have a tech pack made private. Then I can invite others to view it, comment and use it for manufacturing

Where Fashion Industry is Going

We've had some guests in the past excited about the future of 3D printing – seems this is also applicable there- if I have the tech pack, i could essentially order 1 piece or 1000 correct ? If the factory was willing to do so, or I could make it on my own

Current Status of Tech Packer

When is it launching how can people follow the progress and sign up. Thanks Saral!
People / Companies / Resources Mentioned in this Episode
Episode Length 35:38
Thanks Saral – and thank you for listening today! It means a lot that you're here with us and enjoying these shows. Please thank the guests and shoot them a quick note if you enjoy their giving on the show.
And, that is it this week – I'm going to get packing now! If you want to see some video blogs, check out my personal blog at mikesblog.com a bit of personal and business action there.
Enjoy your week guys and see you soon.
Download Options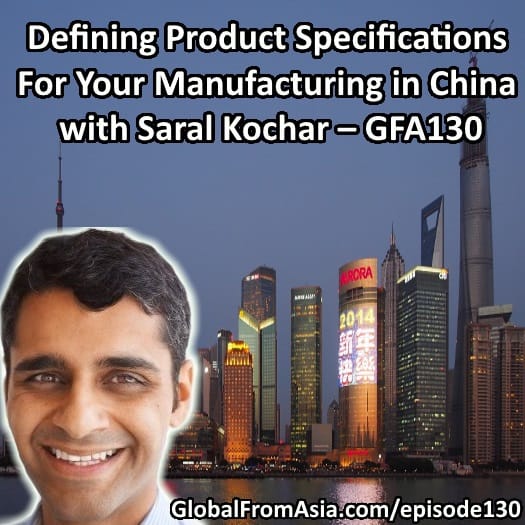 Podcast: Play in new window | Download
Subscribe: Apple Podcasts | Android | RSS