---
PPC (pay per click) is a necessary tactic in today's Amazon FBA world. And today we are pleased to bring on the show one of the pioneers in Amazon PPC and a leader in the industry, Brian Johnson. We are also excited to announce he will be a featured speaker at our upcoming Cross Border Summit April 20-21, 2018 here in Shenzhen, China! One of the hosts of the mastermind session as well as giving a great speech there, he's excited for his first ever trip to China and it is a pleasure to have him.
In this episode, we hear how Brian got into the "PPC game", tactics for launching your Amazon listing with PPC, differences of launch and ongoing campaigns, and what to look for. So without further ado, here is Brian Johnson!
Topics Covered in this Episode
Intro Brian

how did you get into Amazon and ppc

Seems Amazon now is only pay to play, organic still possible?

This seems to be trend in all marketplaces Facebook taobao Google etc, pay to play

Launch with ppc

Ongoing with ppc

Metrics to look for

How often should u be monitoring your campaigns

Need a specialist or someone on your team can do it

If yourself, tools to use

Biggest challenges that people will face

Examples of good case study, examples of bad campaign

So talking about u coming to China for ur first time!

Welcome to crossbordersummit.Com/2018
People / Companies / Resources Mentioned in this Episode
Show Sponsors:
Today's podcast is brought to you by Aurelia Pay. I use them for sending money to my Chinese supplier from Hong Kong – it is a cross border payment solution between China, Hong Kong and South East Asia. So when I need to make a payment to a Chinese supplier, I just hop in to place a remittance, pay to their HK bank account, and Aurelia Pay settle RMB within the same business day! Check them out
Episode Length 40:41
Thank you Brian for coming on the show and sharing with us all today. Been discussing with him and preparing for the upcoming China trip it will be quite a lot of fun for sure. It is less than 3 months away and we are working super hard here at Global From Asia as we bring the third annual Cross Border Summit to life!
So if you are serious about connecting with other cross-border ecommerce executives and leaders such as Brian, we look forward to having you at CBS 2018 – getting involved earlier is a big bonus, you can hop on over at crossbordersummit dot com slash 2018 and enjoy early bird pricing if you act fast.
On top of that, as it is Brian's first time to China and he also wants to see the Canton Fair – we are adding a couple day trip to the Canton Fair.
Thanks everyone for listening, and I wish you the best in your pursuit for global domination.
Download Options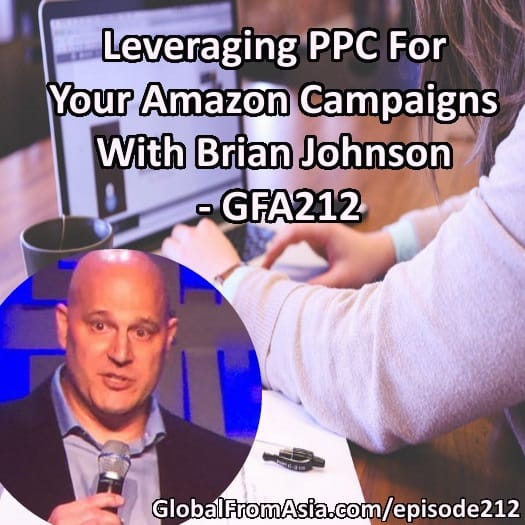 Podcast: Play in new window | Download
Subscribe: Apple Podcasts | Android | RSS