Podcast: Play in new window | Download
Subscribe: Apple Podcasts | Android | RSS
digital marketing strategies in Asia time!
Thank you everyone for bearing with me through 80 episodes – it has been a pleasure to have you listening – so some of you guys may have realized that last week there was a little mixup – the topic was China trade fairs but the interview was todays – Michael Lamb on Digital marketing – the one time, seriously, the one time I didn't double check and confirm it – Boban, my editor is awesome and re-wired it immediately on Thursday but still it was a couple days late…. so if you downloaded episode 79 in the first couple days – go back and delete it and re-download it to get the new one. ok, let's go now with episode 80, with the right one lined up
I think it is just because I am overextended the last couple weeks – big birthday wishes from everyone, book launch, keeping up this podcast weekly, and working with Unchained Apps as well as being a daddy and Miles has been waking up a lot at night …. so – I really love my dad and mom even more now knowing how they put up with me at this time. Just gotta get back on the horse and keep pushing – and even with the rolloercoaster trying to keep up – I'm getting awesome feedback on this show and the book – I'll save the 5 star review and others til the end of today's episode as well as a new development on the show and direction, so stay tuned
So today, we are talking Digital marketing strategies with Asia in mind and on a tight (aka shoestring) budget – dealing with cultures and languages and multiple domains. So let's turn it over to Michael:
Topics Covered in this Episode
Introduction of Michael Lamb
Intro CCW Global – how did you get into this business?
So today's show is on digital marketing in the APAC region, and you have tons of experience with this, care to give us some specific background on your history in the industry?
We discussed before the interview – "Content is King", and we both believe this phrase has been used overused tons but is still very relevant, care to expand here the year 2015
It's the boring stuff that makes money – I like that, care to expand?
English Language use in the APAC market can be very beneficial (especially if the business is looking to target expatriates)
creating a simplified Chinese language site targeting the USA, you're probably only going to hit Chinese expats
living in the US rather than local US nationals due to the language use of the site!
But at present CCW only targets English language users (and some spanish speaking customers)
Because we're in such a fragmented market in Asia – with China, Hong Kong, and tons of countries in SE Asia, one may think to get a micro-site campaign going with their company hyphen insert country name – care to share some ideas on why that may not be the best strategy in 2015
What would you advise a SME business starting in 2015 with a small budget targetting APAC, English market?
Ways people can contact you and your business
People / Companies / Resources Mentioned in this Episode
Michael Lamb's company – CCW Global insurance
Build My Rank link network
Geo Location domains (.com.hk , .com.cn)
Episode Length 34:36
thanks for sharing Michael – hoping some of the bootstrapping entrepreneurs and small businesses learned something to help them maximize their marketing efforts in the Asia market.
so we have an awesome 5 star review, even with the cross-wires getting mixed up on the interviews last week – here we go –
United States
2015-04-06
5 star
FlyingDebris
Great real world discussions I found this podcast a few months ago. Now, I look forward to the weekly real world discussions from actual business owners in the region. Keep up the good work.
And now an announcement – I am close to spinning off the Mainland china content and shows into a separate show as I know there are 2 distinct kinds of listeners – those who care about China, and those who are just curious about international business from hong kong and asia for taxes and globalization – so its a bit early to announce the formatting and naming – but if you have comments about this – some listeners I have talked to don't want to split it up, while others are excited that it will be more focused content as they don't care about one of the other of the topics – you still have time to shoot a note to me and give you feedback – i do take it serious
ok – and now enjoy the rest of your week and see you on episode 81 we will be talking about China business partners – some real case studies and different opinions than what I have been saying so let's get some different perspectives here! see ya next week
Download Options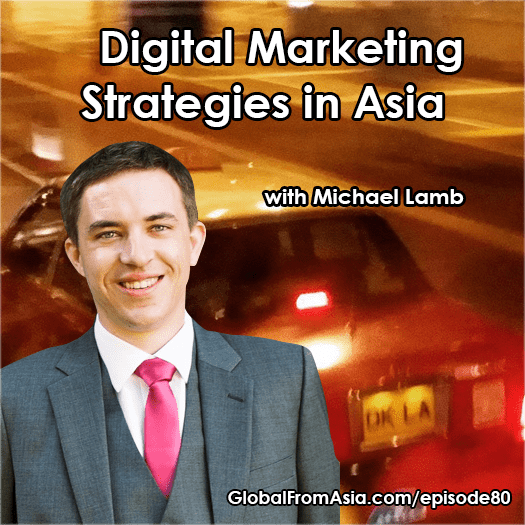 Listen in Youtube: