---
Hello from the middle of Mainland China – we are recording live at our Yiwu sourcing Trip. It is a pleasure to bring back Ino on the show from Insight Quality – and discuss how things went with the moka pot sourcing and other items in the past – and how we should do it better this time around.
We have a conversation at the workshop – and after the interview I talk about what we accomplished during the event and the sourcing plans for going forward, enjoy!
Topics Covered in this Episode
Welcome Ino

Hey, Ino – welcome back!

How you felt things went

How was our first year of sourcing from Yiwu, to you, Ino

What we could have done better

Discussing decision making process

Going forward - more products

Getting more products added, faster – with lower MOQ

Talk about Packaging

One strategy we learned from Meir is more generic products with custom packaging – a kind of one size fits all solution.

Mike's discussion on what was sourced this time

Here we are a year into the Amazon FBA "game" and now are picking up more ASINs more products.
People / Companies / Resources Mentioned in this Episode
Episode Length 31:29
Thanks for listening – we had a hyperactive couple days at the Yiwu market and hope to grow the business to new heights from it. Next week will be ready to share the new GM and partner of the business – he is doing great already but need some more time to announce it.
Download Options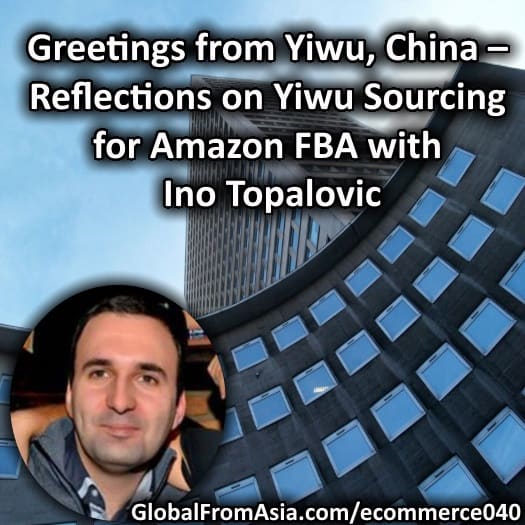 Podcast: Play in new window | Download
Subscribe: Apple Podcasts | Android | RSS