---
We hit it – 200 shows on Global From Asia – interview shows that is. We did start a new series Ecommerce Gladiator where we just hit the 15 show mark – but for our original interview series show we have hit the two hundred milestone. It has been an epic ride and I appreciate everyone for being here listening today. Cheers to the next 100! Can you believe this podcast just turned 4 years old- born in October 2013 in Bangkok, it has been a great experience and hope for you as well.
This week we have Angelica as the host, and she is interviewing Dr Xiao Wang on the differences of cross border investment between China and America. These 2 superpowers are – how do we say – an interesting relationship. As an American in China, I see a lot of similarities but each side would deny it. Today we dig into some of this with the investment side.
And I'm busy planning our next big event – Cross border Summit – April 20-21, 2018 cross border summit dot com slash 2018 if you want to see the page in its early stages. Already have some amazing speakers lined up.
Chinese investments are on the rise in the US tech sector, which bodes well for innovative global-minded startups.
About :
Dr. Xiao Wang is the chief fire starter and general manager of InnoSpring Silicon Valley and the managing general partner of InnoSpring Seed Fund, which is backed by prominent venture capital firms like KPCB, Northern Light Venture Capital, IDG Capital Partners, Legend Holdings, and Softbank China. Dr. Wang also co-founded InnoSpring Holdings in Shanghai and has managed their International business branch since its inception. She leads an investment team with a portfolio of 47 companies, including JauntVR, Drive.ai, Pluralsight, Savioke, Meta Vision, Kuaiya, and Trustgo. In addition, Dr. Wang is deeply embedded in the entrepreneurial communities in both the United States and China. She co-founded the China America Innovation Network (CHAIN), a non-profit organization that fosters US-China entrepreneurship and knowledge exchange, in 2011. She is also an honored member of Tsinghua Entrepreneur and Executive Club (TEEC) and the president of Tsinghua Alumni Association of Northern California (THAA-NC).
Topics Covered in this Episode
Intro Dr Xiao Wang

The beginnings of cross-border China/USA investment

When would you say the year would be that started this cross border investment?

The Two Way Street of Cross Border Investment

I would say there are 2 types, right?

US Investment Into China

This is the more traditional route – with companies investing into China to open up factories, Joint Ventures, or retail distribution into Mainland China, correct? Can you help us define the US to China investment cross border model.

Famous Case Study Example

I think examples are the best, can you share a popular or helpful example of this kind of investment?

China Investments into USA

This is a newer one, which I believe is your specialty – with Chinese companies (as well as investors) looking to diversify outside of their Mainland China investments and into America. This would be strategic investments or more purely for return on capital?

Famous Case Study Example

Let's hear some investment stories of Chinese coming to America. Is it Silicon Valley Specifically?

Challenges of Cross Border investment between China and America

What do you see as obstacles we are facing now to increase these cross border investment transactions

How American Tech Firms Can Raise Money from Chinese

What are some strategies for Americans to attract this growing trend of Chinese investment capital into USA?

Managing Chinese Investors

Once you get an investment, what are some strategies for keeping Chinese investors happy. How involved do they normally get in the daily activity and management of the business? Normally passive or active investors?

Advantages of Having Chinese Investment

What are some of the positives of American firms taking Chinese investor capital?

Disadvantages from Chinese Investment

And, to compliment the advantages, what are some of the potential setbacks of having Chinese investment capital for your company.

What Stages of Your Business Is Best For Cross Border Investment

Your fund, Innerspring, works at the seed level. Is this a good level you recommend to have cross border investment activity? Is starting earlier with a relationship with a Chinese investor better? Can you raise money from Chinese at a later stage as well?

Contacting You and Your Fund

Thanks for sharing!How can people best connect with you and your company
People / Companies / Resources Mentioned in this Episode
Episode Length 27:31
Thank you Dr Xiao Wang and Angelica. Cross Border Investments – cross border business – balancing China and America. Two big countries that – how do you say – really are merging as they grow – yet – staying separate. I'm curious to see how this develops.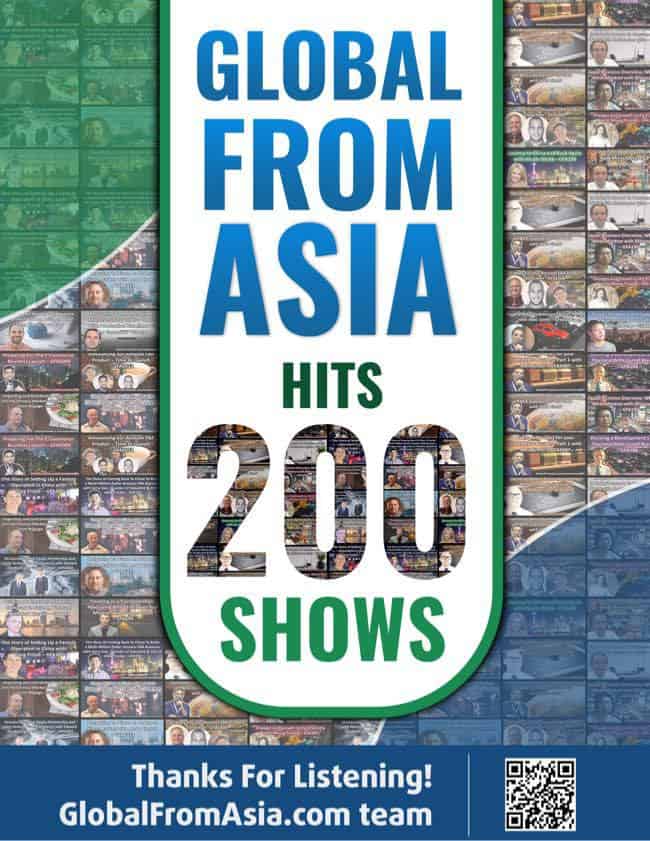 Download Options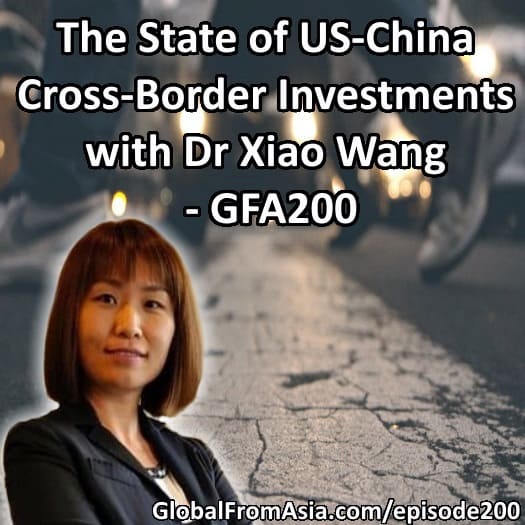 Podcast: Play in new window | Download
Subscribe: Apple Podcasts | Android | RSS