---
Happy 2018 everyone, the E-commerce Gladiator series took last week off for the new year. Keeping our factory rep happy we are sending nice emoticons to her in a Wechat group, lol.
This week we have Lorenzo and I discussing a great idea Meir suggested – bundling and selling the coffee accessories we currently have. Catching up with Andy and Ino over at Insight-quality.com (thanks again for supporting the show and our business), the warehouse in Yiwu where Lorenzo put the accessories is starting to charge us warehousing fees.
So, instead of waiting until April for the Moka Pot production to be ready, we are going to sell what we have. Making a smaller bundle offer and listing that on Amazon. Feels great to get the stock out of there as it has been there for a couple months now, and get some action happening.
Let's tune in to the show now.
Topics Covered in this Episode
Catch up with Lorenzo

How was New Year?

Warehousing Situation

What happened to the free space?

Move the goods?

What to do with the stuff

Sell the current accessories

Great input from our advisor Meir

Next steps

Get the new packaging going
People / Companies / Resources Mentioned in this Episode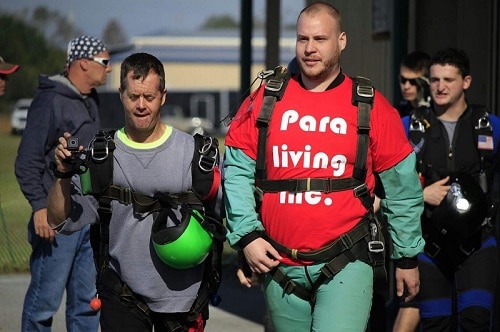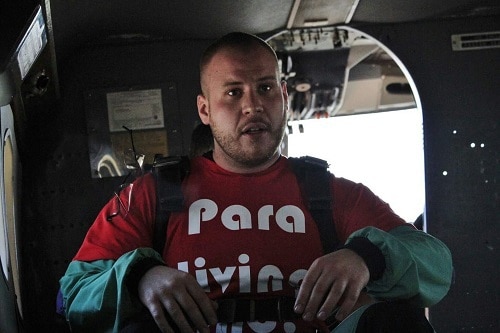 Episode Length 16:23
So we are pushing it in 2018 – and as I said in the audio outro, though we are behind in the business and results, we have a good team and good systems flowing. I'm excited to share these updates in the coming months, we will rock!
And thanks for listening and sharing have a great new year as well.
Download Options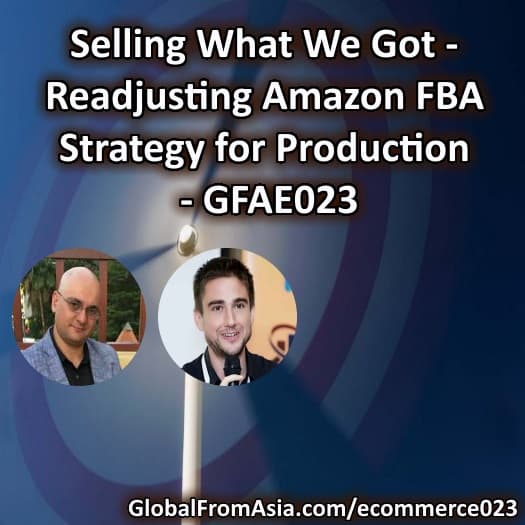 Welcome to the Global from Asia Ecommerce Gladiator Series where you can follow along the progress of setting up a Cross Border Ecommerce business from start to finish. Hear insights of real product research, Amazon FBA, China manufacturing, branding, marketing, and all the blood, sweat, and tears of building a global business from Asia. Now let's tune in.
Enjoying the Global From Asia podcast. Wanna meet with other listeners, podcast guests, and business experts? Then you're in luck. Every year we have our Annual Cross Border Summit. This year is our Third Annual in Shenzhen, China Cross Border Summit. It's a 2-day conference. Mark your calendars April 20th and 21st of 2018. It's a great time to get together and learn about import and export, Amazon FBA, e-commerce importing into China and global business. So we hope to catch you there www.crossbordersummit.com/2018.
Mike: Hi, I'm on the bus. I haven't done intro on the bus for quite a while for this podcast. Those guys listening for a while, guys and gals listening for a while. I used to do this quite a bit and I'm back on the road more. We do a lot of travelling in the next couple of months, as always between Shenzhen, China, and Hong Kong as I'm doing right now. But we're going to Philippines next week. I mean it seemed we have a great team helping out with our podcast and blog and website there. And we have workshop in Manila and by the time you listen to this. It'll be happening soon. And also we haven't been back to America in 2 and half years and Claudia and great friend, regular listener, I'm sure she's listening right now we are organizing the China Business workshop again this time more prepared and more advanced preparation many months in the works, it's gonna be February 8 and 9 in Northern Miami in Sunny Isles you can check out the details it's in full, jam packed day and a half workshop, all about China business, all of our knowledge. We, my wife Wendy, myself, Andy Church from Insight Quality, China Manufacturing experts. So it's gonna be an amazing time for you to get everything that you know about China business in a day and half www.chinabusinessworkshop.com/. Alright and now for this week's episode, it's a shorter one. We got Lorenzo on, our partner in crime at Paraliving Inc. And we are talking about some adjustments we had to make since our order as if might have listened earlier it has been delayed until April, which is unbelievable. So we are refocusing some of our product sourcing, some of our niches, and some of the current products  we have and Lorenzo and I have a conversation about that. And then after the interview since this is a shorter one, I'll give some tips and pointers that I would recommend others in their e-commerce businesses. Alright, let's enjoy.

Lorenzo: Happy New Year buddy, Happy New Year everybody. I hope you guys are great on this season, recharge your batteries, make you more for this year. It's gonna be an amazing year, that's the thing I'm having and hopefully you guys have the same feeling as well.

Mike: Yeah definitely we're talking in our group here, the company were all excited. I mean 2017 especially for our business preparing and getting to know the system and the team and now we're working hard to go into full gear. So we skip last week because the holidays, everything was shut down. But we did have our management call and I think one thing I like to update the listeners on, because I think they know we got, wait until April before the production is ready, the product is ready. We found out from Insight Quality, our QC and sourcing partner and supporting the show. They mentioned that there's this warehousing fees. I guess when you bought those goods from the Yiwu market. Lorenzo maybe you can update us with, what happened with the warehousing 'coz there's some fees coming up now.

Lorenzo: Yeah, that's what we heard. And currently the inventory we have at hand right now was 400 (blurred) and 590 (blurred),I believed set of (blurred).

Mike: Yeah, so I could explain. So we're working with our tabs with insight there. It's a really great, they give us a really great deal but there are some cost Andy do bookkeeping and let's talk into Andy church the CEO and founder, and our supporter. So we were catching up on that and what happened was there's been warehouse, I think it's not their warehouse for what he's telling me. It's the third party warehouse so the goods that we got from Yiwu, that was what, like October maybe November.

Lorenzo: Yeah, when I went there, there was one warehouse just renting some space there because the people and the company is just renting some space there. So from what I saw when I went there back in October.

Mike: Yeah so what's happening now is, I think they said 60 days free and I think they only expected the goods to be longer than that. So, there's been some fees, it's not a lot. It's not a big deal but we're considering moving the goods to your place or somewhere else but then Meir the brains and our advisor and the guy that inspired this exact business. He suggested we could actually bundle those accessories and sell them as a kit in the Amazon. Instead of waiting until the mocha pot production is done in April. So I think we're 'all excited about that and now we're simplifying our packaging for almost 600 pieces, it's own product. So that's exciting. So you're working on helping find some probably bags, I guess it's pretty simple, right. But of course the holidays are here.

Lorenzo: Yeah, that's pretty simple we try to contact our guy on the ground Ino from Insight Quality and he's on holidays. He said he's gonna be back tomorrow. Tomorrow we can get feedback from him and next week I'll probably go there in person and help him place the order even, if we received the items on time and just go in and set him up and put it in box together and ship them next week.

Mike: Exactly and then we got to hurry 'coz Chinese New Year is gonna slower everything down so we wanna get this going.

Lorenzo: You know what, I know this year Chinese New Year is gonna be mid February, do you know the exact date that everything's gonna shut down?

Mike: Yeah, I mean there's no exact rule but I think usually yeah it's middle of February. But I'd say.
Lorenzo: We'll gonna get things going by the middle of January, that's for sure.

Mike: Yeah, we're gonna get stuff, this gotta be done before February 15th, 'coz it's the official day. But of course, at least a week or maybe before. It's basically February is kind of messed up for factories, for us.

Lorenzo: We should have everything done package and sent and ship to Amazon before the end of this month, that's our goal.

Mike: Yup, so I think we could make it and then we got to take a new pictures and it's been challenging, right with the holidays, now we're got, this first quarter well and the Q4 and the Q1 is always people are just getting back from the holiday. They got Chinese New Year coming. So there's always this weird January, February were there's the foreigners holidays and there's the Chinese holidays.

Lorenzo: Yeah, things might be slow but it doesn't mean we're sleeping. Will look for other products and bring something again on the next brand we're gonna be launching. So we gonna be working hard even though things will be a little bit slower but the backroom was full working hard.

Mike: Definitely we're still pushing hard and we got, you've been doing great with the coffee journey podcast gotta few shows out and we're getting content, created still and building things up and the branding and the web and everything. So yeah I mean we're, Roland actually jump off airplane with our shirt. We have to put some pictures. That was pretty crazy. So I have to get him, he says we can use the pictures on the show notes. So we'll definitely make sure.


Lorenzo: Was he gonna give some video footage, that would be awesome. That would be crazy good.

Mike: Yeah, I mean I'll just put a note on my show notes now, to put pictures. But yeah I don't think he have video. I think it was just pictures before, maybe after.

Lorenzo: But isn't it a wild idea man, a dare the 4 of us next time I'm in Shenzhen let's do something crazy with t-shirts. Even say scuba diving together, even skydiving together.

Mike: Sure. I'm down to do with skydiving. I don't know if it's legal or even in China. I did a bungee jump once in Dalian.

Lorenzo: I wanna do the real thing. Yeah we can talk about that later. But that's something i would be cooking with our team, you know.

Mike: Awesome man. Well, I think this is it. We'll keep this one short. Let's get this product on. I'm glad we got this new addition to make a bundle and to get that ship out.

Lorenzo: And speaking of that me and Cadrian went to warehouse two weeks ago, new electronic markets in Shenzhen and we find, we saw couple of products. One product I really, really like and I also share it with the team. Cadrian is very excited about that and it's electronics. That would be cool to the next product, next line on our next brand.

Mike: Sure.

Lorenzo: Do you know about that? Do you want me to disclose that on the show?

Mike: I think the rule from the team was until we're more developed we can disclose it, but if it's not yet too develo, I don't think the team.

Lorenzo: Alright, we'll treat you guys for a surprise next week. Next week it will be disclosed live. Alright. I;m good. I'm hoping everybody is gonna have crushing it this year, plan now and just take action. Just do it.

Mike: Just make it happen. Thanks Lorenzo for coming on.

Lorenzo: My pleasure buddy, enjoy, talk to you later.

Mike: Ok, take care.

Mike: Thanks Lorenzo. This guy's really a team player. I'm so happy. The other partners are also happy to have him joining our company and being an amazing partner. So thanks for that Lorenzo.  This is what is all about. It's helping each other and learning. I hope this e-commerce gladiator series is been helpful to you. It's an intense one for me and some the weeks I'm a little bit embarrassed almost. But I think that's what you guys try to learn the most from. So already for this venture. We did this live as promised and we're not holding anything back and not holding any secrets. Although you did hear, right I didn't let Lorenzo share some certain products. Our team has made a decision to wait until it's a little bit further down the line and development and the decision making before we share on the show. I think that's fair but we will share as we make more progress. But seems like this mocha pots are very long to make. I have an experience with bar products stainless steel. I actually bought a lot of that from India. I even tempted to look into India manufacturing for this. They are really well known for the metal stainless steel and I have some good friends there and previous factories. I actually did check out their websites but we are in China. But China is actually known for more injection mold plastic. So, it is more expensive here than India. So maybe in the future we will look in India as well for some of these metal products. 'Coz I know when I was doing the bar products industry. A lot of it came from there. This is one of the dangerous of being so public on the show. This is a difficult part of a product based business. It's the headaches. I remember when I did it before and it takes time to get it going. But we are doing it and everybody get keep on going forward. I'm looking at a Nike billboard literally right now that says let's just do it and does Nike. So, we are doing it and for you. I've talked to a lot of you about how to source from factories. I've still see people always struggling and it is a challenge and that's why the advantage is in China now to be here on the ground, feel and meet the factories and try to have an advantage by knowing the product, knowing the market. It'll take time and what we could have done another way you could do it is start a podcast or blog or content or an audience to build a network about this coffee business or any industry you're looking into and then as you develop it then you go into the products as well. So it's something that everybody, I think you guys know I love making content, I love this podcast, I love that you are enjoying and making until the end of the show. So with that I think I leave it. But, we did this live and it's 2018 and we're way behind what we're expecting with Christmas sales. But our team is patient. Everybody's so far has been happy and we're working well together. We're getting systems in place and I'm excited for the new year. And I appreciate you guys sharing your feedback with me and your ideas. so let's just all stay positive and stay happy and stay motivated. Take care.
Global from Asia Ecommerce Gladiator Series where you can follow along the progress of setting up a Cross Border Ecommerce business from start to finish. Hear insights of real product research, Amazon FBA, China manufacturing, branding, marketing, and all the blood, sweat, and tears of building a global business from Asia.
Podcast: Play in new window | Download
Subscribe: Apple Podcasts | Android | RSS