---
We are Chopping Down Products & Diving Deep with ASINs.
This is a true behind the scenes episode for the Amazon FBA business. The partners of the company have calls on Sunday night and just a couple days ago I got permission to record it. Marc's first time to join the partner call as well – and to be honest some things on this one were borderline should be cut out of the show. But we're doing what we promised – keeping it real – and letting you be a "fly on the wall".
We discuss Amazon PPC, building a brand vs selling on Amazon, product selection strategy, Q4 thought process and thinking about Chinese new year and new production orders for 2019.
Topics Covered in this Episode
Introduce the Partners

Go around the partners and introduce each other

Relaunched the MicroGreens

Liquidating the French Press

New 3D Rendering / 3d Modeling for Moka Pot

Shipment going out from China (from Lorenzo) to Spain

Danny McMillan's Help

Danny from Seller Sessions podcast gave us a lot of insights

3D Rendering & PhotoShop combined

Meir said needs both

Diving deeper into moka pot

Focusing on one type of product and doing more variations.

Pricing without the Kit

How we will decide what pricing

PPC Growth and Focus

How to get to the next level

How to Build a Brand

Focusing on selling on Amazon for now?

Leveraging Influencers

How to get traffic from competitors

Finding a VA and Video Content

Strategies, tasks a VA in Philippines can help us with. Unboxing video, stock footage.

Amazon Spark

A way to find influencers

Finding A Team Member

Busy for Q4, didn't realize it

Using a VPN for Seller Central

To be careful with a US IP address for Amazon FBA

Reviewing Financials in Bangkok

Firing his Amazon Outsourcing Company

Too many mixups and mistakes with them.

Current Sales

Sold 90 moka pots in 30 days.
People / Companies / Resources Mentioned in this Episode
Episode Length 44:55
It is also great to bring Luisa into the intro and outro of the podcast – she's new on the team and will be heading up the business development and strategic partners here at Global From Asia.
This is what we are working on – building a community – highlighting great people ad companies – to help people build a global empire from Asia. As my buddy Chris Gormley says – his high school wrestling coach would say – the cream always rises to the top. So here at GFA we are building an ecosystem to let that cream rise to the top.
Download Options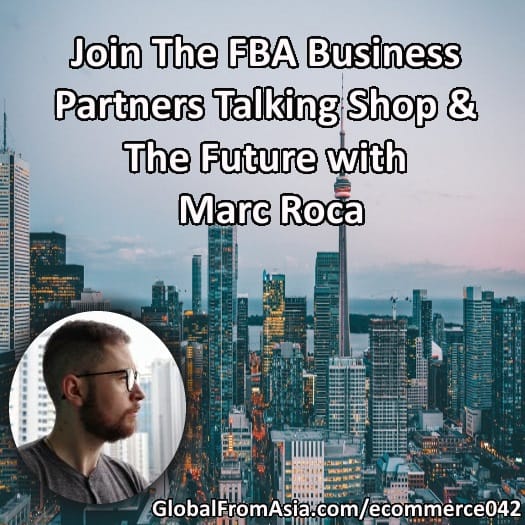 Podcast: Play in new window | Download
Subscribe: Apple Podcasts | Android | RSS