Happy Tuesday morning! Today when this show goes live I'll be doing last minute scrambling for our live recording at our new HK office! I'm sure it will be smooth, but last week have gotten a lot of signups and questions about the format of the live recording and meetup. Just like everything in life, it is a test and we are going to see how the flow goes of recording in front of a live audience. Also just the format, the time – if you want to see this event details and more, we made a new section on the site – GlobalFromAsia.com/events !
Spent a few days in Hong Kong last week, and have been meeting more listeners in person! A couple I want to highlight are Shaun Cunningham and Doug Miller. Both took time to meet me and I was able to grab a couple photos together with each – check today's show notes for those snapshots – that is globalfromasia.com/episode105
Snapshot with Doug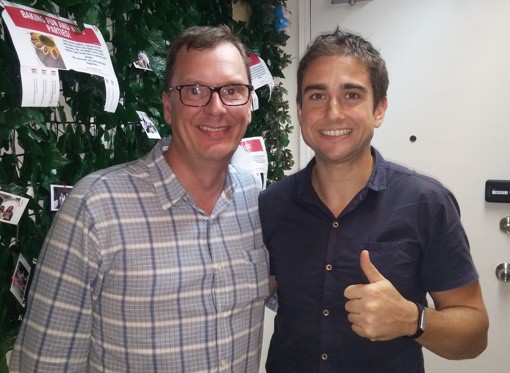 Snapshot with Shaun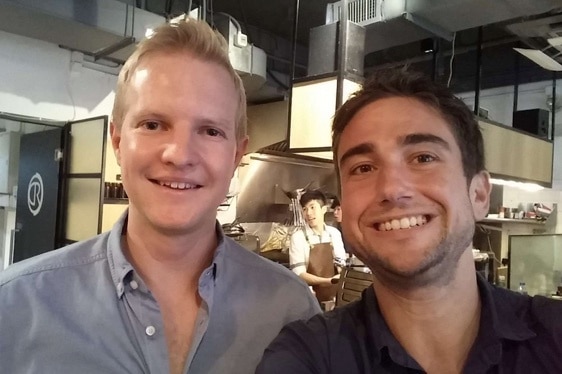 Just love it – met quite a few others too and we got a great podcast review- I'll save some more HK stories from last week and read off the review at the end of today's interview
K, now onto today's show – we have Fion Sen back from Bridges Executive Center – and a common question I get is what is a company secretary, what are the costs, roles, and expectations – as there is a lot of confusion – Fion helps explain this for us – so take it away Fion!
Topics Covered in this Episode
Intro Fion

Welcome back it's been a while – you're always a favorite on our show.

Company Secretary

What Is a Company Secretary?

Secretarial Services

What Are Covered in Company Secretarial Services Generally?

Maintenance Fee

How Much is the Maintenance Fee from the Second Year Onwards?

Director of Company

I Am the Director of the Company, Can I Act as the Company Secretary?

Reminder for Annual Return

Will the Company Secretary Remind Me to File My Annual Return?

Using Secretary's Address

Benefits of Using the Company Secretary Firm's Registered Address?

Tax Filing Issues

Will the Company Secretarial Service Provider Handle My Tax Filing Issues?

Contact Number

Ways to contact Fion and Bridges – special offer for GFA
People / Companies / Resources Mentioned in this Episode
Episode Length: 22:46
Thanks Fion for coming on and sharing about that. Hope that clears the air on what a company secretary can do for you in your Hong Kong company. Basically, the secretary can act on your behalf for some of the company updates, but you're ultimately responsible. The secretary is not an owner or shareholder – you are – so you need to keep on top of your HK company – as the director of the business
K, now for some fun stuff that happened last week but first – the 5 star review we got let's read it off:
Chris @ Hibermate
Australia
2015-11-15
5 stars
Title: Hands down the best Podcast on how to do business out of China and Hong Kong!
and he says:
Michael's podcast is choc-full of great interviews with folks who either have set up their business in China or Hong Kong, or representatives from Companies based in China/HK that can help you. Each episode provides awesome advice and clever tips from the people who have already gone through the grind, made some mistakes – info that'll help you navigate your way through the "maze" quickly and relatively stress free. From setting up a company and bank account in Asia, to international logistics (and tons more besides) this is an absolute, "must listen" podcast. 5 Stars from me.
Thanks Chris – appreciate that 5 star reviews make me smile, and I'm also told help others find the podcast when searching in itunes so keep the reviews coming!
So now for some more stories – as you guys know, I wrote an epic blog post – over 15 banks and over 8000 words – about my experience in visiting these banks in 2 days. Have been getting tons of readers asking for help. I went with 1 client, won't disclose name – but a Westerner of course – he's a successful and rather young European entrepreneur that doesn't have a signature established yet!
It's true, i guess they don't have signature signing in school anymore? I remember having a session in school where i had to practice my signature. So we're at the bank together and he is asked to sign the forms multiple times. Each time it comes out a bit different. A little funny to him, but the banker is so confused how a business owner can't sign his own name?
A little explaining, and a few reprinting of certain bank application pages….and we smoothed things over. So – Asia still is really strict about signatures matching – please practice at home before coming to your bank account interview! I'm adding that to my procedure when talking to new bank account opening clients!
So that is a wrap – I'm planning to have another HK meetup in December – check globalfromasia.com/events for details as they come, or join our newsletter.
Enough for now – talk later!
Oh ya, its Thanksgiving coming up ! Gobble Gobble for all your turkey eaters in America…. no turkey for me this year…. maybe some chicken!
Download Options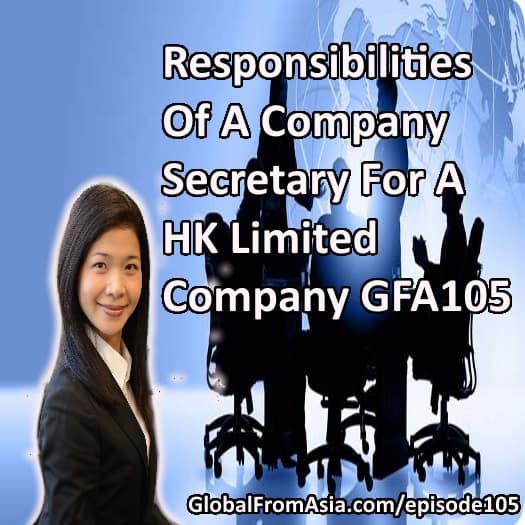 Podcast: Play in new window | Download
Subscribe: Apple Podcasts | Android | RSS