---
Due to the difficult times we are in today, our show is all about mask trading during the virus outbreak and we talked to some people doing mask trading. We have on the show, Ivan Tan who I have done some meetups in the seller community back in Chiang Mai, Thailand, a very supportive guy. We will talk about his mask trading business and he will tell us how he has been diving into this headfirst with everybody. Let's tune in.
GET INVOLVED! Donate, Webinars, Deals
Donate to the Pandemic
---
Register For An Upcoming Webinar
Topics Covered in this Episode
Introduce Ivan

You're an active member and organizer in the Chiang Mai FBA seller community, thanks for that! Originally from Singapore, can you introduce yourself a bit more

How did you get into the mask trading business?

What is the story

Nervous about the Coronavirus?

What's your story / perspective?

Market Making and Discovery

Where are you finding the suppliers and the buyers? Social media, wechat, facebook?

What trends have you seen in the supply and demand?

Over the time you're doing this mask trading, what have you seen?

Payment terms, It is a Seller's Market

Nothing is L/C or Escrow – it is all payment upfront now.

Market moving fast

No time for sitting around

Why do we need to buy from China?

There are no other places that can make such large volumes.

Other products besides masks

Thermometers, hand lotion, the machines themselves?

What is the MOQ normally?

500,000, 1 million? Any wholesale order size or what quantity do people need?

The future for Coronavirus and masks and safety products?

What is in the crystal ball of yours?

Opportunity for listeners

How can listeners get involved?

Connecting with you

What are ways to reach you Ivan? UPDATE – Mike / GFA / Wendy have teamed up w/ Ivan and re-launched Shadstone Sourcing business.
People / Companies / Resources Mentioned in this Episode
Mark Cuban's quote that inspired me:
Experiment with new ideas – "If you can find other services to offer, do it," Cuban wrote in response to a question specifically about avoiding layoffs in the event industry, as trade shows, sporting events and concerts are being canceled. "Since you have holes in your schedule, it's a great time to experiment with new lines of business and see what sticks."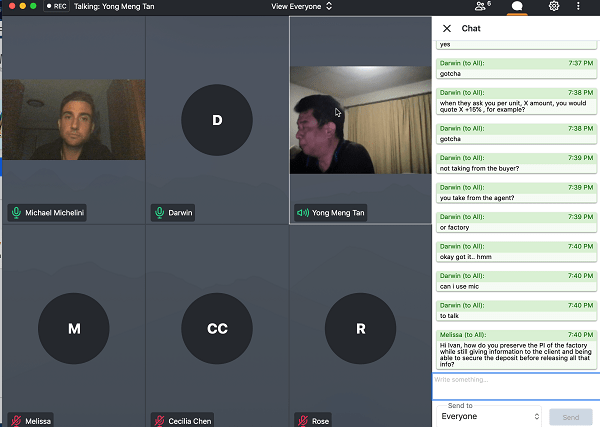 Shadstone Sourcing
Episode Length 48:14
Thanks a lot Ivan for the insights. This is his first time on a podcast and it was awesome to have him and hope to have him more on the show. We will do an update hopefully when all of this calms down. This is awesome. Thank you for sharing Ivan.
Download Options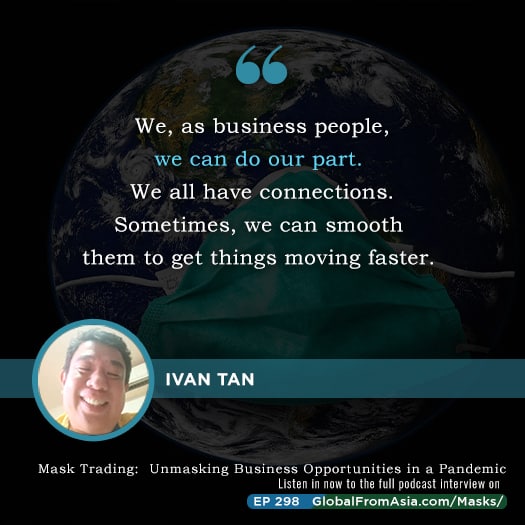 Podcast: Play in new window | Download
Subscribe: Apple Podcasts | Android | RSS