---
Well, this is a true testament to being in the ecommerce gladiator arena. Zack Franklin, from AMZ Kung Fu, will be karate chopping (is that politically correct to say?!) us here at Ecommerce gladiator about our current moka pot listing.
Topics Covered in this Episode
Introduce Zack Franklin

First time on the podcast – thanks for coming on – great speaker at multiple GFA events and a GFA VIP member

Where are we now

Zack gives some perspective of where we are and where we need to go.

Keyword Optimizing Tips for our listing

What we can do better

Keyword Placement tips for Title

What is the best position for which keyword

Thought process of the buyer

What are buyers thinking when reading these Amazon listings

Amazon Keyword research vs Google keyword research

Differences and similarities

Photo Tips and Tricks for Amazon listings

How to maximize the effect, and some cheap places to get great stock photos to boost your photo.

Max Order Quantity

Where to go to set the maximum order quantity and protect your launch efforts.

Urgency of a Listing Launch

When you should launch, how much time you have, is it fixable later?

Connecting with Zack

How to find you online
People / Companies / Resources Mentioned in this Episode
Episode Length 35:10
Thanks Zack for the brutal feedback. We are listening, Roland is inside Amazon seller central as I type this and making more backend updates but like Zack said, we got this product online and it is a milestone. For listeners serious about Amazon, I hope you are learning from this but don't get discouraged. Take it step by step. Improve.
Download Options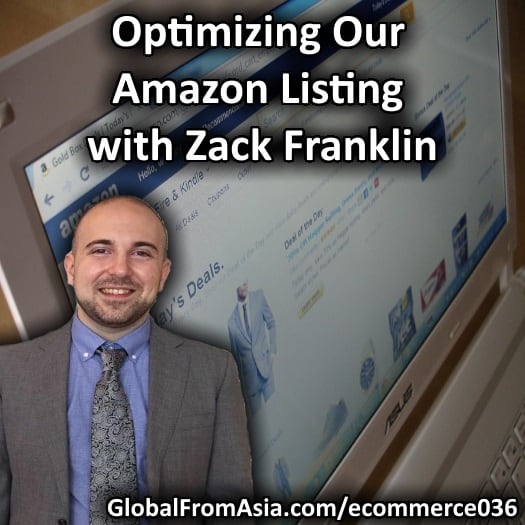 Podcast: Play in new window | Download
Subscribe: Apple Podcasts | Android | RSS