---
Greetings from Manila – we are in episode 37 of Ecommerce Gladiator and we are in the middle of July.
To be honest not the best timing to launch a new product in Amazon FBA it seems – with July 4th USA holiday passing through and everyone (including even me) on the road traveling (well for me it is always a mix of business and personal)
In today's show we have our CEO of the Amazon business, Roland Bernath, and he and I share the progress of being almost fully invested in inventory and the pressure of balancing this "feast and famine" style of getting new inventory from China, loading it up in Amazon, and selling it – the cash flow balancing.
It is a shorter one, as I am squeezing this in at a hotel in Manila, Philippines between team building and workshops here, we talk about some of the tools we have learned about and optimizations we have been making to the Amazon listing for the moka pot, enjoy.
Topics Covered in this Episode
Progress since Zack's Listing Optimization session

We learned a lot from last ecommerce gladiator's episode where Zack Franklin was grilling us with information.

Updates in the Photos and Images

Roland has been working with our photo editor Darko and optimizing some of the images.

Keyword tools and listing updates

We have used some tools from Zack's tips but also some more direct and simple ones Roland likes.

Landing Cube Helping Out

One of our GFA VIP members David Hehenberger stepped up and offered Landing Cube SaaS product for some improved ways (in response to my emailing our newsletter with a Facebook share link).

Amazon PPC and Facebook Ads

We are having Thomas from Landing Cube help out with Facebook ads and still have an auto-campaign going for Amazon on the moka pot.

The Cashflow progress / struggle of Amazon sellers in general

We are fully invested in inventory! Roland shares that feel as well as the talks he and I have had with other Amazon FBA sellers

Enhanced Brand Content (EBC) + Brand Registry

So we were approved for brand registry but there is still some delays in the full process. Roland explains about 7 day wait time, as well as some rejections from Amazon about what we say on brand registry images.

Benefits of Enhanced Brand Content (EBC)

Mike clarifies with Roland what exactly do sellers get with an enhanced brand content listing. Roland explains about the image text and other benefits.

We want to hear from you!

Roland and Mike wrap things up but also ask to hear from you! What questions or input do you have – please reach out.
People / Companies / Resources Mentioned in this Episode
Episode Length 26:08
There we go – thanks Roland for being in the arena with the company – we are pushing ahead with the listing, taking it step by step. And thank you for the community for your input and help – but we would love to hear more!
I'll be in Thailand when this show goes live, and I know a ton of FBA sellers are there too so I am excited to get more input as I move on this 4 leg journey with my wife going from Manila, Philippines to Chiang Mai, Thailand.
Let's rock.
Download Options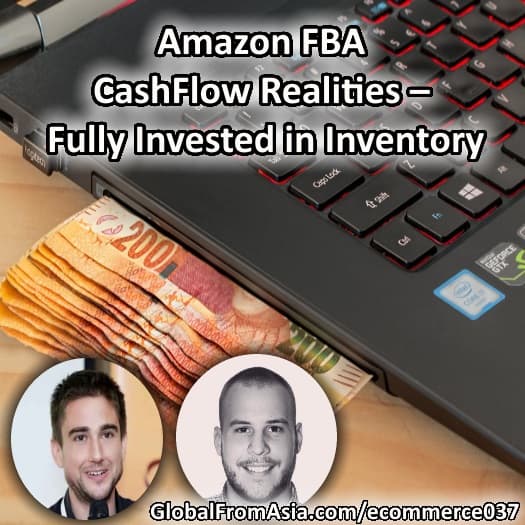 Podcast: Play in new window | Download
Subscribe: Apple Podcasts | Android | RSS