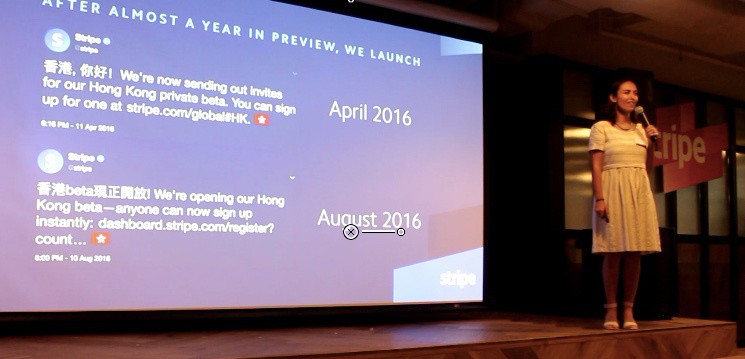 Global From Asia has been following Stripe Hong Kong's development
More Hong Kong Features!
John Collison, the CEO of Stripe, was in attendance, and we heard some amazing new announcements of new features released in Stripe's HK functionality. The 2 big ones I want to highlight are:
US Dollar Settlement
USD settlement! Yes, finally, a Hong Kong merchant account that lets you operate in US dollars. We have been selling our GFA VIP memberships and other online products here at Global From Asia in US dollars via Stripe – but because we are a Hong Kong based company and merchant account – Stripe converts it to HKD (Hong Kong dollars) and then deposits to our HSBC HK account. That is now history – if you sell a product or service in US dollars in Stripe HK merchant account now, you will "settle" (they will deposit) US dollars into your Hong Kong business account (so long as you have a USD or multi-currency account). It will also save you money, as there is about a 1% foreign exchange fee when it is converted over.
Receive Chinese Consumer Money!
Receive Chinese Customer's Money (via Alipay and Wechat Pay) – Big boost for being in Hong Kong – you can sell to Chinese customers "out of the box". There is a processing fee (where if you do it direct in Wechat or Alipay, there is little to none) – but – you don't need a Mainland Chinese company now to sell to Chinese customers. Which is pretty amazing and worth the few percentage points (fees) that Stripe (or whomever) is taking.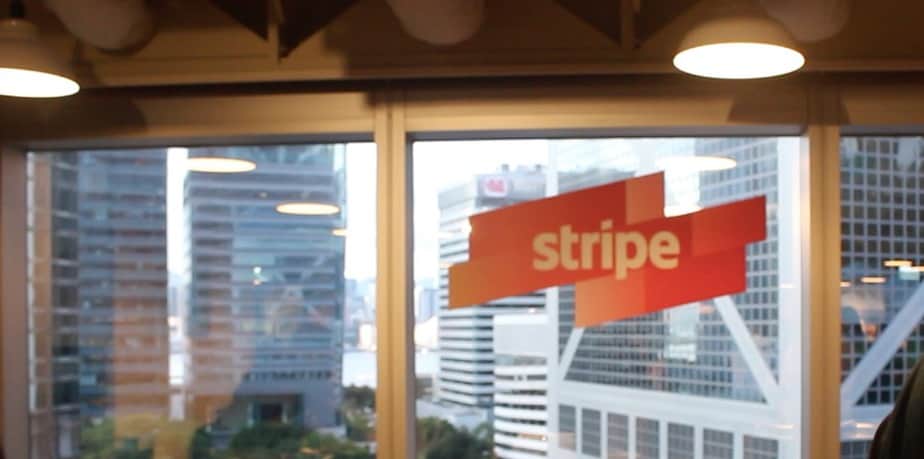 More Financial Development Due in Hong Kong?
At the event we also had representatives from Wechat Pay – and they are really excited for the strategic alliance with Stripe for overseas markets.
During the panel, there were a few references on the Hong Kong market and why it is lagging behind other markets. Seems the reason was because there is Octopus (a metro/subway card that can be used almost everywhere locally) and other legacy payment systems, the people and the banking regulators are resisting change. All agreed that this has to change, and Hong Kong will have to be forced to innovate – as it seems Mainland China and Singapore are forging ahead with more open policies for new financial and fintech solutions in the market.
Regardless, I'm excited to have been able to witness the public launch of Stripe in the Hong Kong market. The coolest part is this USD settlement – it will solve a lot of cash flow issues for business owners, and stop banks from making these foreign exchange fees from USD to HKD and then back from HKD into USD to pay their bills.
Let's hope this also puts some pressure on other local financial service providers to give more options to Hong Kong based startups and e-commerce companies.