---
It is getting hot in here, and I'm not talking about end of August heat in Shenzhen – I'm talking about our new e-commerce Amazon FBA business! Last week's episode we had Greg Mercer the CEO and founder of Jungle Scout give us some great perspectives about finding the right products for our FBA business – and now I am on like a total mindset shift. To be honest, I was thinking to focus on a specific category and niche and then go all in on that – but now it seems like each product can be independent of each other.
Plus, I think it's about time we get to know our FBA business partners a bit more on the show – so this week's episode I have a 1 on 1 call with each of them to get their feedback and perspectives on the product selection process so far.
Topics Covered in this Episode
Roland's perspective

Discussing Larry

@watchmeamazon on Instagram motivating us with hyper lapses of his products coming in and out of the warehouse

Long term vs long term on the product selection and product category process

Treating product picking like stock picking

Cadrian's thought process on product selection

Who should be in charge of the product research, sourcing, and listing

Product manager for all products, or having experts in various categories on the team

Jack's take

How Jack feels about the product selection process so far.

How the business has been progressing for our Amazon FBA Joint Venture

Mike's conclusion and summary
People / Companies / Resources Mentioned in this Episode
Show Sponsors
Please show support of our GFA media sponsors as they make this podcast possible to be free!
Episode Length 26:36
Man, this is so exciting – it's coming together! But we have a ton of pressure to make things happen before the Christmas rush. The Amazon FBA account still needs to be verified as well, it is pretty scary they keep sending me automated replies to verify with more documentation.
Just like any business, we need to stay positive, keep on pushing forward, and make business happen. I'd love to hear your input guys – should we focus down on 1 category or just go wide and find various products irrelevant to each other. I'm a bit old school so I am thinking I'd rather become a dominant force in one specific category – but I'm keeping an open mind and learning this new Amazon FBA world's reality.
We'll be making some purchases soon, plan is to invest about $15,000 USD into inventory from our investment, keeping some of that cash on the side to buy new products and/or restock those products that are selling good.
Download Options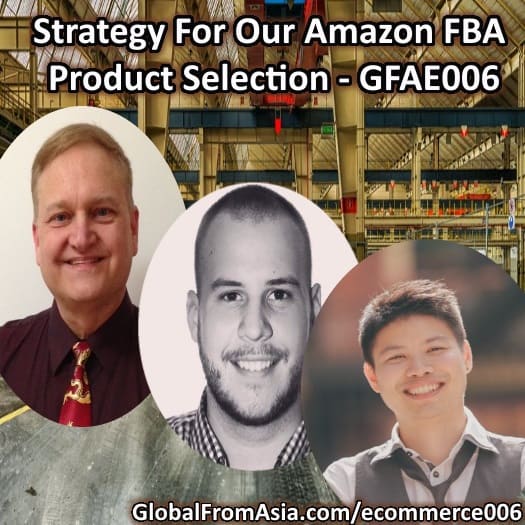 Podcast: Play in new window | Download
Subscribe: Apple Podcasts | Android | RSS