---
Cross Border Summit – massive success!
Going to Hong Kong now, will be meeting clients for HK banking and company setup as well as speaking at the Global Sources Smart China Sourcing Summit on the benefits of using a HK company for your Amazon business.
So today's show we have our Cross Border Summit co-organizer Mea Boykins on – we met the next morning after a hyperactive full day conference to chat about how we started working together, how she came over to Asia, some insights on cross culture teams and international business and what she is up to next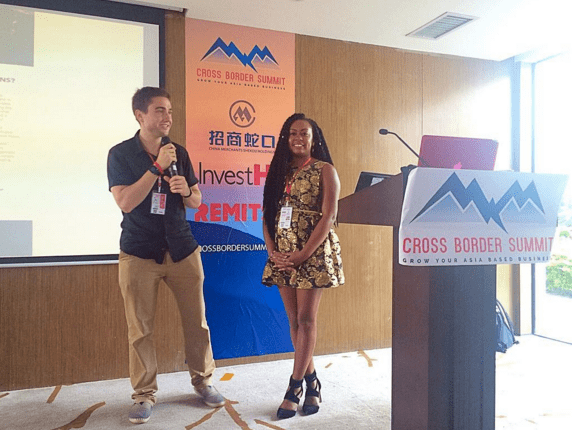 Topics Covered in this Episode
Intro Mea Boykins

What have you been working on in the last few months?

How It All Started

How did you get into this Entrepreneurship program?

Getting on the Team

How Mea and Mike met for this Cross Border Summit

Cross Border Summit Planning

Planned for 6 weeks with Mike Wilson

Tools we used

Some of the tools – random calls, emails in the morning. Slack, Asana, We Chat and other social media apps

Recap of her speech

What Mea talked about at the Cross Border Summit, her passions and her accomplishments.

First time to China and Asia

How you came over to Asia

Differences in Event Planning

How this event in China differed from that in America. American way – following the contract. Asian way – means more flexibility

Government relations

China and Hong Kong relationship

Successful Event

Connected with a lot of people

What's next?

What is Mea doing next for business and life. Working on Brand as a public speaker and consultant. Speaking engagements and a lot more.

Travel plans

Where to for the next week, how many countries?

Contacting Mea

Ways to reach out to Mea and follow her journey
People / Companies / Resources Mentioned in this Episode
Episode Length 22:59
Life is so amazing. From a random email I got from Mea back in Jan. This is what we need to do in life. Take chances, see them through.
and yes cross border summit was a big success. getting so much amazing feedback from attendees and they are excited to come back to next years. Many want more events more often – we'll see how that goes – but for sure we'll have another great Cross Border Summt in Shenzhen next April 2017 – if you want to be the first to hear about the dates and announcements you can leave your info on crossbordersummit.com/2017
That's all this week – keep your pursuit for a global business up high and I wish you all the success in the world.
Download Options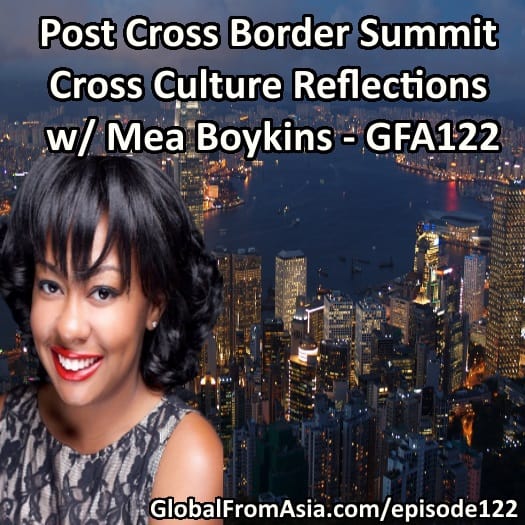 Podcast: Play in new window | Download
Subscribe: RSS