---
We have a cool podcast for you today talking about starting up an online business while being in Asia. Our guest is Markus Seebauer, whom I have known and met many times during conferences in Asia and masterminds. He has been working so hard on his online business for many years in a determined and systematic way. He shares his journey with us today and hopefully gives you the inspiration to build up your own online business. Let's tune in.
Topics Covered in this Episode
Intro Markus

You're originally from Germany

How did you get to SE Asia?

Bouncing between Europe and Asia

About your company and the early days

How did you start it?

What are some of the milestones?

Growth hacking? How did you get started with your business?

How did you get to scale?

Was it a sudden spike, or was it slow and steady. Share about Luerssen mega yachts ($50-80 mil) and how we helped them with international expansion to China by launching a Chinese website.

Working remotely from SE Asia

You're definitely what I would say a digital nomad, am I correct? Does that help or hinder you and your business?

Advantages of running your company from SE Asia

And Disadvantages?

Tips for others starting out

Location, investment, startup strategies? Insights in 2020?

How they can find you and your business.
People / Companies / Resources Mentioned in this Episode
Episode Length 34:36
Awesome. Thank you so much Markus for taking the time to share with our listeners.
Download Options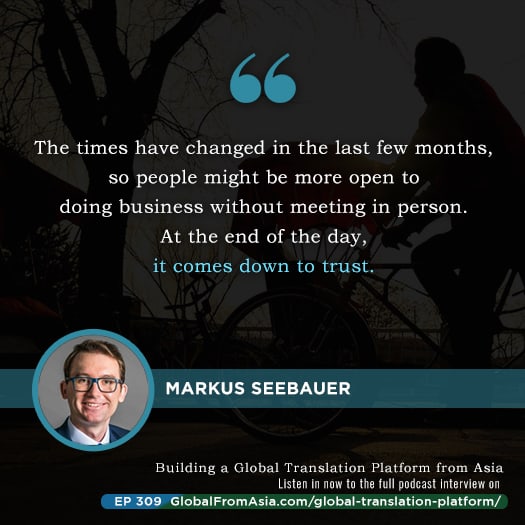 Podcast: Play in new window | Download
Subscribe: Apple Podcasts | Android | RSS