Happy holidays! Santa is coming, where you a good boy or girl this year? Tons of people finishing up their accounting books this year – hope your global business is wrapping up a great year! Been getting lots of emails from listeners and readers of the blog looking to get started setting up the business here in Hong Kong – I'm excited to announce I am a full on proper HK agency. I can help you register or file or upkeep your business, if you want to see all the various offerings you can find the full list at globalfromasia.com/products – already I've been advising people with pretty complex situations and i love the challenge, so welcome to reach out to me I'd love to hear from ya!
There is a toy show coming up in middle of January, some of you guys like Colin and Jon have reached out to meet – Colin and I met last year and he gifted me some baby toys – Miles loves em! No pressure for others to give the baby gifts -but let's set up a group time – let's meet at my office on Tuesday Jan 12 at 7pm, we'll keep it less formal and just a fun round table and sharing. If you're in town and want more info go to globalfromasia.com/event03
So today's episode was from our first live recording at the office launch party – my buddy "Mike The Greek" – we have a bit of his story on how he got over to Asia and his business directions over the years, with some fun stories and audience input at the end – so without further ado let's go!
Topics Covered in this Episode
How you got from Greece?

We met in Shanghai – flew to SZ together, now in HK – 2 years?


Started freelancing in HK (mention Jeff?)

Not stable? so...

How did you deal with it?

Packaging in HK

Design to business cards

Dealing with locals

Advantage - service and communication

Stories dealing with HK customer service

Others in audience have any?

Ways to contact Mike
People / Companies / Resources Mentioned in this Episode
Global From Asia Products
HK Toy Show Casual Meetup
TropicalMBA portable podcast studio
Global From Asia Survey
Mike the Greek's name card business – different.cards.
Episode Length: 24:47
So what did you guys think? The quality of the sound ok – we did this one live – and only had 1 mic so we were passing the mic back and forth.
I live off feedback! I made a survey for this year – and I'd love for you to hop on over and give me your input. It will be weighed heavily for 2016. Last year's survey helped a lot and gave some new podcast shows like the Factory To Consumer (F2C) shows w/ Wilson Blues.
If you are down to do it – its a quick Google form survey at globalfromasia.com/survey – no email required, just want real honest feedback.
Til next time guys – we have a lot of awesome shows pre-recorded and ready to rock! Next episode we will talk about the Hong Kong entrepreneur visa and how it has changed since the traditional investment visa – so come back Tuesday Jan 5, 2016 – crazy , already into the new year for that one.
Happy holidays again, be safe, don't overeat, and appreciate the good people around you. Life Is short!
Download Options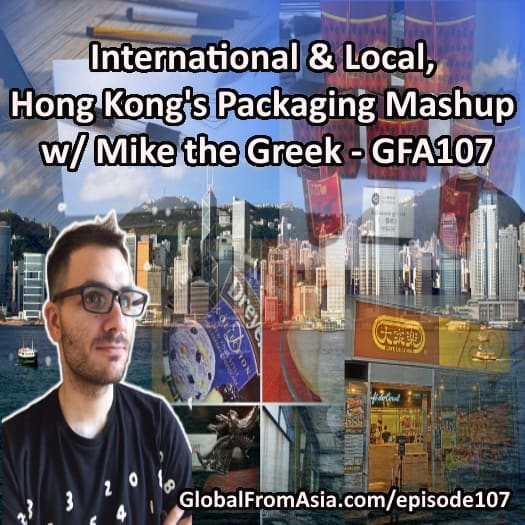 Podcast: Play in new window | Download
Subscribe: RSS