---
And while we are almost in March – the month of Feb was basically skipped by a lot of Chinese factories. Some of you listening may be stressed out – I have talked to a few of you recently getting reasons that the electricity is out at the factory so the order is still on hold – probably the real reason is the factories aren't back started up!
So a good interview we have today is Chris Davey – who is back in the Amazon and ecommerce game after quite some time and he shares with us how it's been going and tips and tricks for you as well. We did this interview before Chinese New Year, so he refers to dates about by the New Year – so I had another chat with him before putting this on the air to give us the status updates!
Also another plug for our first annual Cross Border Summit on Saturday April 16 in Shenzhen China – Chris will be there, going to have a few Amazon sells in a round table format. Also we have Shenzhen Party.com on board as a media partner, thanks Brent, and they'll have their monthly Wine and Cheese that evening – this event keeps getting better, check out the page for more details at Cross Border Summit.com – now onto the interview
Topics Covered in this Episode
Introduce Chris

China

How Did you End up in China?


UK

Is it possible to manufacture in UK?

Amazon

Transition from Sourcing into Amazon


Full-time on Amazon

Your move to doing Amazon full time

Structure

How is the business structured?


Contracting Suppliers

Ways to contact with suppliers

Inspections

Tips for doing inspections

Other ways

Alternative Ways to inspect goods


Rejected Goods

Dealing with Rejected Goods


Setting Expectations

Setting expectations with the Chinese factory

First Product

How you found your first product to sell on Amazon

Contact

Ways to contact Chris

People / Companies / Resources Mentioned in this Episode
Episode Length: 44:41
Chris is a great guy – just putting it all out there. I remember how frustrated I was back in 2006 buying off Alibaba and Global Sources with Skype from my 5th floor walkup in Lower East Side Manhattan. But even if you're here in China it is still a wrestle, and even now in the year 2016.
I'd love to get more case studies like Chris on the show. I've been helping quite a few Amazon FBA sellers set up their Hong Kong companies via our agency's HKVIP package – I'm queuing up some of them to come on the show and share. How about you guys, or have someone you know? please shoot me an email at mike @ globalfromasia.com and say "Amazon FBA from China" – let's get more case studies!
And, I refreshed the podcast reviews on iTunes – and to my amazement – we received 3 this week! After a month or 2 of no reviews, so that really got me excited guys, thanks – i'll cherish these and read one off each show going forward – here's one:
Hong Kong
2016-02-09
5 stars
AC8888HK
I listen to a lot of podcasts: I have a habit of subscribing and unsubscribing after a couple of episodes, but this is one podcast I've kept subscribing to! It's refreshing to hear an entrepreneur talking completely honestly with specific tips, advice about starting a business in China/Hong Kong/Asia. I know a lot of people are interested in setting up a company or doing business in this growing part of the world – there's a lot of BS and out-dated advice out there but this podcast keeps it totally real. Highly recommend (and check out Michael Michelini's books too – they continue the mix of personal journey plus actionable advice)
That was Angela – she is awesome – glad you got the IT setup working to leave a review as i know it had issues in the past.
Man, do I love what I do- and it is helping you guys too. All this helps, iTunes reviews, buying my books or agency's full service consulting packages, or even telling your friends or sharing on social media. It all is much appreciated! I am pushing harder than ever – having 1 kid is motivation, but 2 – I am on fire!
see you next week, we have tons of amazing interviews already recorded and ready to go!
Download Options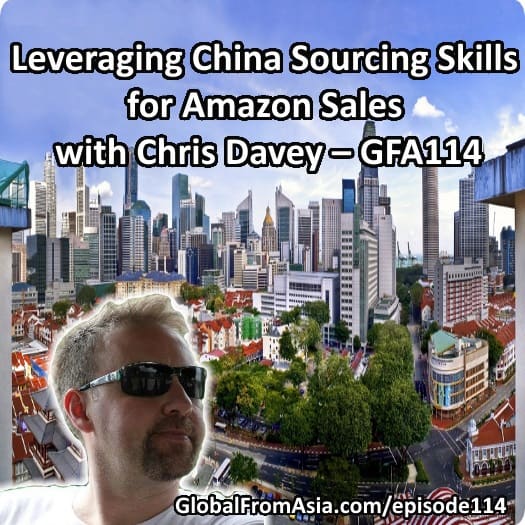 Podcast: Play in new window | Download
Subscribe: Apple Podcasts | Android | RSS