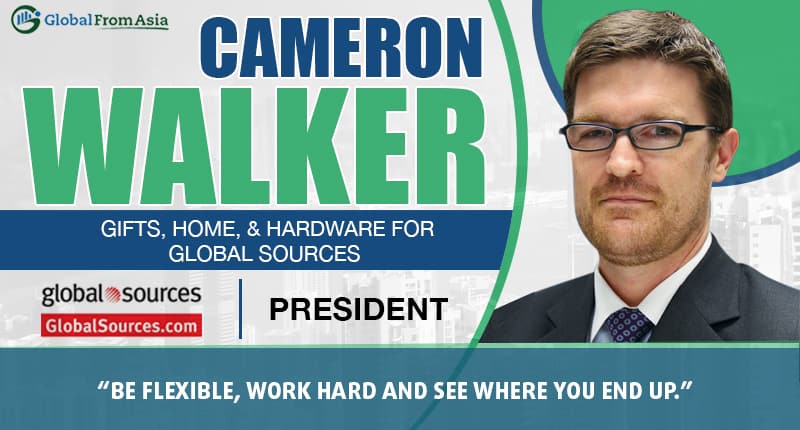 After a crazy month and the successful CBM2017 event, we have another featured member for this week. He's none other than Cameron Walker.
Who is Cameron?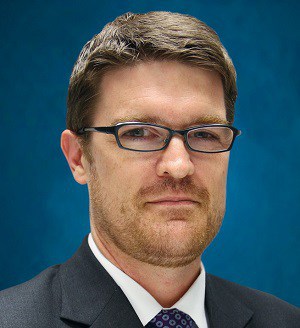 Cameron Walker is the President of Gifts, Home, & Hardware for Global Sources. He's a Canadian and been in China for 15 years in 3 different cities – Beijing, Xi'An and Shenzhen. He have worked at Global Sources for 12 years and currently run the Gifts, Home, and Hardware verticals for Global Sources – that means being responsible for their Gifts and Home trade show every April and Oct at the Asia World Expo in Hong Kong and also the online platform at globalsources.com for Gifts, Home, and Hardware products.
His wife and daughter lives with him in Futian CBD, Shenzhen.
Introduction to His Company?
Company's Mission/Vision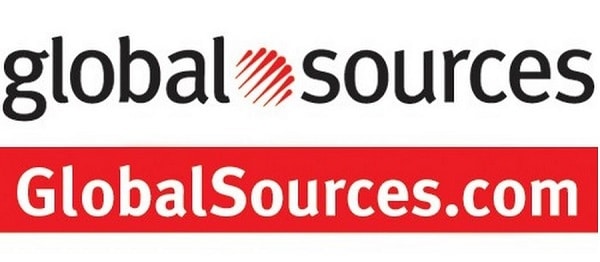 Their company's official mission is to "To connect global buyers and suppliers, by providing the right information, at the right time, in the right format" Since 1971, they have also emphasized how foreign trade can help achieve world peach through further integration.
What Made Him Join the Company?
Cameron chose to join this business because it was an adventure for him. He joined the sales team, directly talking to Chinese suppliers on a daily basis about their companies and marketing needs. In the last 12 years working there, he have worked in 3 different cities in China (Beijing, Xi'An, and Shenzhen) and done a bunch of different jobs (Sales, Marketing, Product Development, Business Development, Call Center Management and Operation, M&A, and a whole bunch of other stuff). He said he loves it because every day is different.
What made you choose your current location?

Cameron said he's been based in China since 2003, 2 months after he graduated from university in Canada. He's currently in Shenzhen because that is where his current job requires him to be but he said he loved his time in Xi'An (6 years) and Beijing (3 years) as well. Cameron travels a lot domestically in China for business so he have seen most of the country and have definitely seen more of China than Canada!
What challenges do you experience as a President of the company?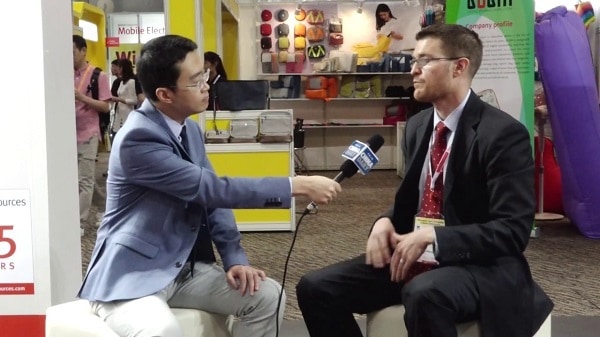 (image by China Daily Asia)
"I'm involved quite deeply in sales so as in any other business you need to keep delivering revenue growth." This means constantly thinking of new angles, new programs and new ways of motivating and engaging both the sales team and clients. They have about 800 salespeople so it is a never ending job for them. Apart from that, they need to keep changing to fit the changes in China and with their client base. They are constantly evolving and they need to stay ahead.
One piece of advice to someone just starting out, what would it be?

Cameron's advice "Be flexible, work hard and see where you end up." He would have never guessed that one semester studying Chinese would turn into this job. He also said "Opportunities will come up and you need to dive into them, regardless of whether or not you think you are ready. If other smart people think you can do it, you probably can."
Feedback for GFA:
"I think that you guys are already headed in the right direction. The podcast is good. I think that it has improved quite a bit in the last 6 months. I know listen to most episodes."