---
You can feel the energy here in the PRD (that's the Pearl River Delta for those of you not plugged in) – trade show season is starting up! Tons of messages from people who are coming through for the Canton Fair or Global Sources fair – and some even nice enough to make time to come to our own Cross Border Summit! This time of year just so much amazing energy, life is good and businesses are pushing ahead.
I decided to even record this introduction on the bus! I'm heading into Hong Kong – its Sunday evening and I have a few meetings on the Hong Kong side. Bumped into Leo Weese, who was on the episode 88 on seasteading – pretty funny to run into you on the cross border bus -you were in Guangzhou for the weekend!
Topics Covered in this Episode
Introduce Hugo

We met at a few startup events in Shenzhen back in the day! Great to have you on Hugo. Do you mind giving a little introduction of yourself and your company?

Counterfeits Kill More than Malaria

So today we're talking about counterfeit in China. Some may say that is almost a synonym, do you want to give us some numbers about the fake market / industry here?

Which ones are usually fake?

Is it consumables? Everything which is easier to manufacture and higher added value is easy to counterfeit nowadays.

Chinese smartphones

Reading your website you say 1/3 Chinese smartphones are fake. So the ones you buy in the store ? Or in a market? They are everywhere in the supply chain?

Legal Risks

Saw some article you shared about fake cigarettes and arrests, what are the legal risks normally, of course it depends country to country?

Safety Business

How did you get into this safety business?Is this something you have always been interested in?

500 startups experience

Let's talk about your 500 startups experience

EmieLab

Now you're in EmieLab in SZ – what is that? How does the program work?

Clients

So a lot of listeners are Amazon sellers, entrepreneurs – can they use this – or are you targeting the big guys like Apple and Lenovo?

Survey of consumers

Then you say 59% of consumers blame your brand for buying a fake product – what's the logic there?

How to take action with your solution?

Medium sized companies? Is there any numbers you can share like costs or volumes or investment needed?

Contact

How can people reach out to you and your business Hugo?Can you share your website and any other way people can reach out to you?Sure, so you have your solution – Cypheme (spell it out) – how did this start? I think back in SW days i saw some resemblance to this in your product pitch
People / Companies / Resources Mentioned in this Episode
Episode Length 32:04
That's a wrap! Enjoy your weeks guys -and if you're in the pearl river delta for this insane trade show season – stay sane, stay calm – and just soak in the experience!
Cheers!
Download Options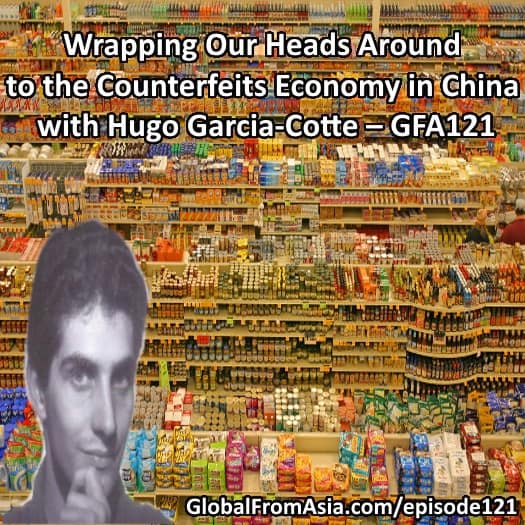 Podcast: Play in new window | Download
Subscribe: Apple Podcasts | Android | RSS