Podcast: Play in new window | Download
Subscribe: RSS
Thanks everyone for tuning in, I have had a few visitors from people heading to the yearly DCBKK (Dynamite Circle Yearly conference) and will try my best to catch up with a few in Hong Kong while they are passing through. I really wanted to go, but dealing with new daddy duties and local business dealings – that is the event where I got inspired to start this podcast, thanks Dan Andrews for pushing me to make this a reality and cheers guys! Also I am working hard on the book – in 3rd draft and having an editor friend, Russell Smith, checking it over in detail now. Will be expected to release on November 1, and if you join my email newsletter you'll be the first to know and a bonus, which is globalfromasia.com/book so check it out and leave your email.
So this week's episode we have Andrew Young, he is the VP of Marketing and Sales at the Hong Kong Science and technology park. The science park is a beautiful and massive tech center in Hong Kong, and he welcomes anyone visiting HK to visit. I'll put some photos on the show notes so check them out on globalfromasia.com/episode54. Also I have an event to announce they are hosting and other tidbits I'll mentioned after the interview. So for now, without further ado, let's get into the show! (also please note I forgot my microphone when I went to the interview and was 3 hours from my home….but the quality came out pretty good but not as good as usual, just a honest heads up!)
Topics Covered in this Episode
Introduce Andrew Young and Hong Kong Science Park to our listeners
Industries served – biotech, electronics, green tech, Information technology and Telecom, Precision engineering
What are the various programs available for those who want to become part of HK Science Park?
Incubation program, differences of Incu-app, Incu-bio, and Incu-tech
Lab services
Business support services
Business collaboration
Acceleration Program
Mainland China collaboration
For startups – what are the programs available?
And for medium to larger companies – can they also be in HK Science Park?
How does the application process work?
What kind of company sizes, founding team, revenue are there, can you give some examples
What are some successful cases of companies here or have "Graduated" from it?
Ways listeners can reach out to learn more about HK science park
People / Companies / Resources Mentioned in this Episode
Details on Incubator programs – 18 month to 4 year program (depending on your sector) – free office space for first year, and much lower on the last 2.
Also mentorship, business plan consultations, business training, labs, marketing and legal accounting help. Connecting with investors. Can also get reimbursement for hiring the university students. And you don't have to give up any equity
To qualify – company has to be less than 2 years old and innovative, and financially dependent from any parent company owning it, and has 2 full time owners / staff.
Newly developing program LEAP – Leading Enterprises Acceleration Programme
Appotech – a tenant in the HK science park
Tenant in HK Science Park is Mad Head games
Another Tenant is Gold Peak Acoustics
Contact the HK Science Park via their website – http://www.hkstp.org
Dec 1 to 6, 2014: APAC Innovation Summit
DynamiteCircle.com
tweet Dan Andrews @tropicalMBA and thank him for me to inspire this podcast
Signup for early bird release of my book: Hong Kong Business supercharged
Episode Length 29:52
Thanks everyone for tuning in and I am excited to keep rocking these podcasts and sharing amazing things. As i said be fore the interview the hong Kong science and technology park is holding an event from Dec 1 to 6 called the APAC Innovation Summit This is their annual signature conference which brings together industry giants, academic experts, government officials and business leaders to discuss and exchange ideas and insights in promoting innovation and technology in Hong Kong and the region. This year, the theme is: "Shaping the Future" and will be at Hong Kong Convention and Exhibition Centre in Wanchai. In the show notes you can find the link to the event page for full details.
Also an update about Julian Lee and Ambiclimate, which Martin Kessler joined and helped out with – they have exceeded their Kickstarter goal in under 1 day! I'm so proud of them and you should be too!
I also have a new email for the podcast that is easier to remember – mike @ globalfromasia.com and it will get to me and I appreciate any feedback or questions you may have. Will use that for future episodes.
Photos of Science Park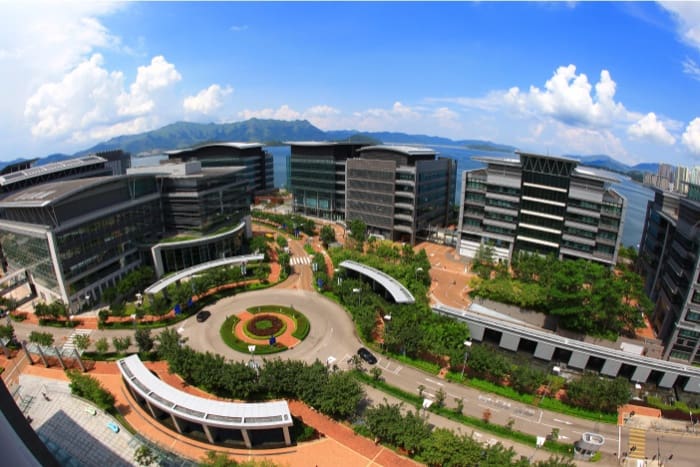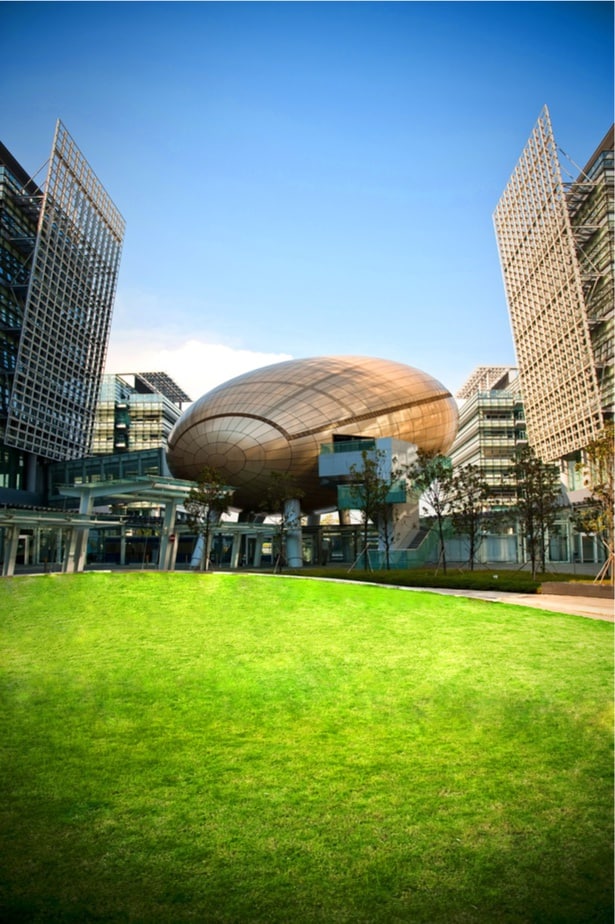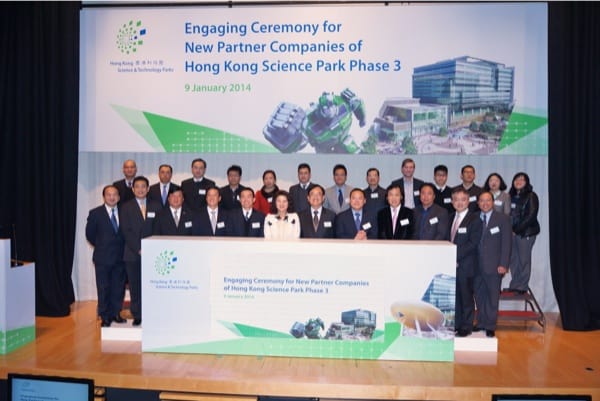 Download Options