---
It has been quite some time since we talked about the Ecommerce Gladiator series and Sisitano. I have been saying there would be an update on the show and today we have quite a big one, we are joining Alpha Rock Capital.
I came over to Manila to make this deal and wanted to make sure we also put it out on the podcast.
We will bring Marc on the show who also was a shareholder in the company but really as the co-founder and president of Alpha Rock Capital now – let's tune in.
Topics Covered in this Episode
Marc - lets talk about the story.

Listeners may remember you joined on Sisitano as the CEO almost a year ago. You did some great work in Q4 fixing the PPC and really turning things around, then something in about January this year happened, can you share on the developments of this acquisitions firm at Alpha Rock Capital?

All the corporate structure of a proper holding company and acquisitions firm

How was this?

Merging Sisitano into Alpha Rock

Our discussions to merge Sisitano into Alpha Rock, started in about March this year. Don't think we can publicly share numbers, but let's discuss the developments of the deal

Negotiating

I (Mike) suck at negotiations! Been trying to keep everyone happy which is a problem with doing deals and doing business. Worked hard on making a deal where everyone was happy.

Cash or equity in the holding company option

We can't share exact numbers but it was a more than fair offer. There was an option to take cash or equity in the Alpha Rock Capital holdings.

Emotions / running independently

Some partners did want to continue independently and I respect that.

Moving the listings to another seller central account

We will be migrating things to another seller account. I was thinking it was good to have multiple accounts but Marc has said it is best to operate things in 1 account up to a certain level.

Discuss the rollup strategy

So what is the plan here?

Buying businesses like every day now!?

I'm here in Manila for about a week and I have been on calls with sellers and seeing deals going through.

What is next for Sisitano now?

At Cross Border Summit!

Also a main sponsor and supporter of the Cross Border Summit – Oct 22, 23 in Guangzhou, China. I'm excited to introduce the acquisitions to the community there and make some deals in the crossborder business community which is an untapped market in my opinion.

What is next for Alpha Rock?

Contact

How can people connect, where should they go?
People / Companies / Resources Mentioned in this Episode
Episode Length 44:06
Thanks Marc, I'm excited for the future of Sisitano and especially Alpha Rock Capital, let's do this!
Download Options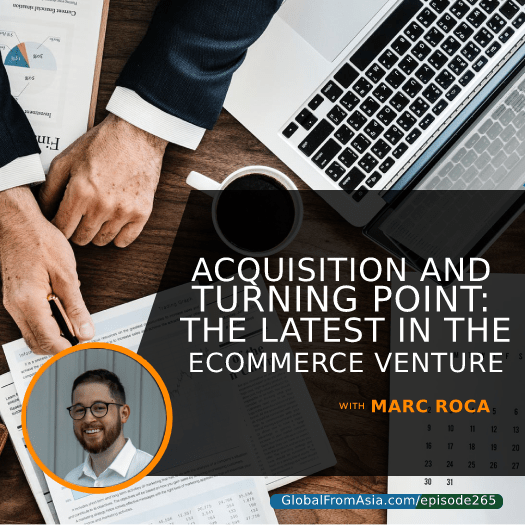 Podcast: Play in new window | Download
Subscribe: Apple Podcasts | Android | RSS