---
---
Living a life of adventure as a digital nomad, traveling to incredible places like Thailand and Bali has become more popular than ever. In this episode, we hear the story of Riley Bennett, who made this lifestyle his own – he found success on his journey, and now is trying to inspire others with it too! Let's tune in!
Topics Covered in this Episode
Getting Started as a Digital Nomad

How did you get started on your entrepreneurial journey?

Choose Your location

Why did you pick Thailand to get started?

Choosing the business model

Deciding to go into Amazon FBA vs dropship and affiliate

Finding the right product

What was the process in finding a product that sold well and what was that like

What were the hardships you went through (business)?

What were the hardships you faced (lifestyle)?

Dealing with Family and friends while overseas

How is it with your parents and family?

Is it too late for people starting now?

The common issue I see many newbies make is they think it is too late.

Tips for others on this journey

Where should they go and how to get started

Connecting with you Riley

What are some ways to get in contact?
People / Companies / Resources Mentioned in this Episode
Episode Length 1:08:37
Thank you Riley for being on the show, and thank you everybody for listening in.
Download Options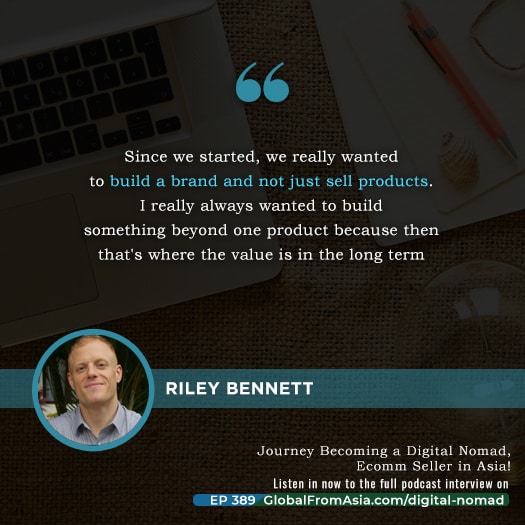 Podcast: Play in new window | Download
Subscribe: RSS