---
Looking for motivation and inspiration to start your Asia business, welcome to Global From Asia episode 106!
Welcome everyone. time is flying by, and I hope everyone is settling their last business projects for 2015. For me, 2016 is going to be more event driven, had a fun office opening party in Hong Kong a couple weeks ago – getting the audience involved and some jokes to keep it interesting. That show will be on the next episode, and if you are in HK and want to check one – its December 15, Tuesday night again 7pm. All the details can be found for that at globalfromasia.com/studio02
ok, now for this week's show – we have one that a listener introduced, so shout out to Vaughn Hew for making the connection – we always appreciate suggestions for guests to come on the show. And he is Dr Julian Hosp – quite an interesting background and very enthusiast with a passion to help millennials. I know we have some parents who listen to this show, and I think this is still very applicable for them as well – so stick w/ us and enjoy!
Topics Covered in this Episode
About Julian

teens - pro basketball in Austria;
Kitesurfing 10 years;
Medical school - but then figured out didn't like hospitals,
BUSINESS instead


2012 - Moved to HK

Why HK? What was the motivation and inspiration?

From bankruptcy to financial independence

How did the same person go from complete bankruptcy to financial independence in just a few years by moving to Asia? 
 Saw this in your website, please share ?

Inspiration

It's a new year, and many people get inspired about a big change and need guidance to move abroad - which you cover in the book, but how about some drops of knowledge for us here?

College

You mentioned college. Many I talk to, myself included don't feel it helps us much. What are your thoughts. Many want to know through real life lessons and know if you are on the right track

Work/Life balance

No work/life balance just hustle - that's your motto - care to share the story on that. SO no breaks allowed?


Step 1

Many listeners are anxious to get over to Asia to start and grow their business - what is step 1 - what is an inspiration - after reading your book, so step 2 🙂

Book

So tell us now a bit more about the book - why'd you write it - and who is it written for


Contact

Thanks for coming on Julian, how can people reach you and find your book and website online
People / Companies / Resources Mentioned in this Episode
Episode Length: 34:26
Thank you Julian! Boy that was a lot of fun! I was trying to invite him over to our humble Global From Asia studio in TST but with the holidays and traveling we have to wait til 2016. Maybe get him back on the show and at the studio – I'm sure there is a ton more to talk about.
Back on in-person meetups, we got a big one here – April 16-17 2016 GFA is going to have its first summit! We're getting the venue confirmed at Tencent in Shenzhen and will have space for a good group of business people interested in growing their network and experience in the Asia markets. We have a special price for early birds, and if you can step up and buy ahead you'll of course save money – but you'll also help me out in confirming all those details and upfront investments – to check out all the details, go to globalfromasia.com/gfasummit2016/
So that is it for today, Happy holidays! Let's appreciate life and our families and our friends. We're blessed to be in today's information age and can connect with like minded people from around the world. And please if you want to get any information from the show, notes, links, and more – we're on globalfromasia.com/episode106
Download Options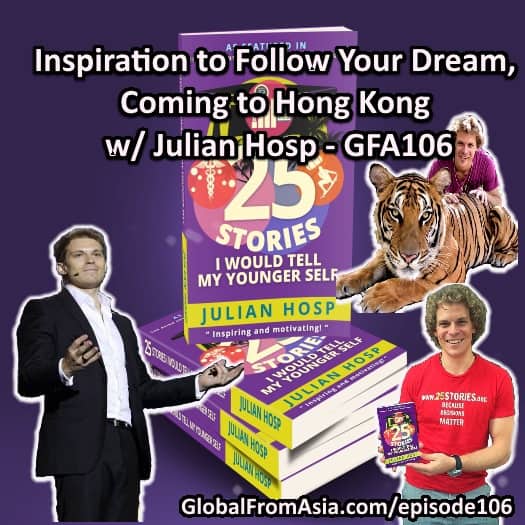 Listen in Youtube
Podcast: Play in new window | Download
Subscribe: Apple Podcasts | Android | RSS