---
Global From Asia number 137 – we are getting up there. Seems the English teachers are all coming back to China and the summer is over – things are picking up in China. Good news for border hoppers – I just got news from Cameron Walker, that the China side e-Channel is now open for foreigners to apply. Saturday I checked it out, and while 7 out of 8 of the border people told me I couldn't, my broken Chinese finally found 1 agent who said it is possible – with my US passport and Chinese residence permit. Its processing now, and I can next time pick it up and use my fingerprint to enter and exit China – I'll write a blog about that one soon
So today's show is a fun one, Chris Thomas, a listener, client, and friend shares all his story of product development and getting into Amazon FBA and product Hibermate – he's been through a ton and I'm sure you'll get some great value from this one, so enjoy.
It's been great to get to know you – you are a member of Global From Asia club, you came to our office opening party – thanks for all your support. So you are an internet marketer by trade, is that right? Can you introduce yourself to our listeners today, Chris?
Topics Covered in this Episode
Chris Introduction

Hibermate

So your product, Hibermate – I'm a customer, can you share what this product does?

Product History

I know you've been through so many struggles with this product, and you are very open about those – when did you get started with it?

Prototyping and Manufacturing Process

And you had some ups as well as downs – let's discuss the prototyping and manufacturing process, how did it start?

Launching

How did you launch the product? Did you "build it" first, or "market/sell" it first?

Selling

I know you sell on your website as well as Amazon, are there other channels too?

Amazon

Everyone talks about Amazon – how has it been for you?

Issues

I know there are horror stories with your listing, care to share the scare? ( The checkbox of death and other Amazon issues)

Marketing Insights

I have pre-ordered your next version, how has that been? Care to share some insights on how you have marketed it?

Leveraging Asia Business

Since we are "global from asia" – care to share how you've been leveraging Asia business?

Advice to Entrepreneurs

So this interview may have scared some entrepreneurs thinking of doing their own product and design – should they be? What would you tell a listener today wanting to take their own idea to market?

How To Do It

Maybe do it step by step, starting with a more general product, and working up the supply chain?

Contact

How can people find more about your product Hibermate, and you and your business Chris? Thanks so much for coming on, Cheers!
People / Companies / Resources Mentioned in this Episode
Episode Length 32:24
Thank you Chris for sharing. I know it's tough to share the lessons learned – but that is what will help people the most.
I'm a client of Hibermate and working on a video blog showing how I use it to get ZZZZs even when there are crying babies. Feel a bit guilty to my wife Wendy, but I gotta do what I gotta do.
Also – I am stepping up the game and my investment in the podcast – got a Zoom h6 recorder now, took some tips from Dan Andrews over at Tropical MBA – this puppy will let me connect up to 4 mics at the same time and record without a laptop – so I'm excited to get some better recording when on the road!
As always, show notes for this episode are on www.globalfromasia.com / episode137
Download Options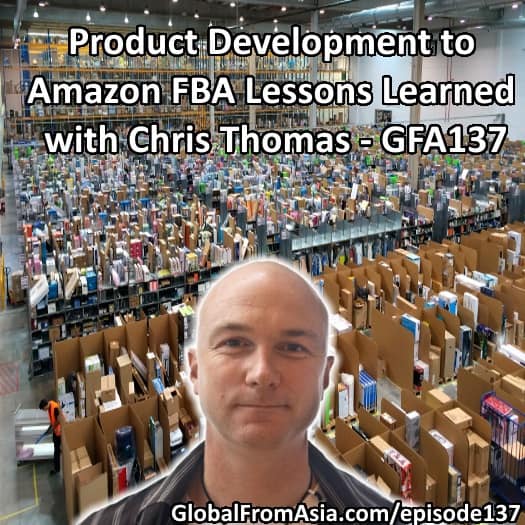 Podcast: Play in new window | Download
Subscribe: RSS