---
Miles can say the ABCs! Today's show is about cross culture, cross border relationships and kids. The Yin and the yang of it. We have my friend and mentor Hugh Bell sharing with us today. Show notes can be found on globalfromasia.com/ episode146
Topics Covered in this Episode
Intro Hugh Bell

So we first met at a Startup Weekend in Chengdu, China a few years ago now – time is flying – so Thanks for coming on the show Hugh

Living in Asia

You have quite a bit of business experience – so it was hard to pick just one topic – but I thought it would be interesting to discuss having children, living in Asia, and doing business – as we are both in that situation and and I know other listeners are in it or getting into it now.

Different Setup

We have a little bit different setup – as you are living and raising your kids in Hong Kong and I'm across the border in Shenzhen – any differences you can think of that our kids will grow up with?

Family Structure

So first, maybe share your family structure now (ha, sounds like corporate structure) – so for me, I have a Chinese wife and 2 kids together. I live with my father in law, and have sister in law here very often – sometimes living on the couch months on end as well. How about your setup?

Finding Balance

Balancing our entrepreneur passion while also being a good daddy- this is a big yin and yang for me – push and pull – how do you find your zen, find your balance?

Tips

And we both have Chinese wives, which are the mothers of our children – my kids basically live in a Chinese environment and I'm their only English speaking friend for now – try my best to read to them – what are some tips you do?

Coco Color

So let's get to business – Your business now is about helping kids – Coco Color – which has recently launched. We caught you a bit on my Mike's blog video series back in show number 28 which we can link in the show notes here – Can you share with us about the product, how did you get to the product and business Coco Color?

Coco Color History

This is a pretty complex product! It is a stylus with many functions for pen size, color, pen style, etc. Plus you have 2 apps across iPhone and Android. So this is covering quite a bit of different specialties, hardware, software, etc. Where did you start, and how did you start?

Results

I like your product video – you totally embrace your family in it and aren't shy to show the real you connected to your business. We will link it up in the show notes – but any feedback or results you can see from using your own personal and family image in the product marketing? So many people want to hide themselves from their product – I truly believe nowadays we need to show who we really are to the world.

Next Steps

What are the next steps for Coco Color – where can you see it leading, what's the vision.

Advice for Westerners

So, here's a huge question to start to wrap up the show – how do you advise other Westerners – let's say both men and women – who are getting into cross cultural relationships with Asian, specifically Chinese. Know this is a tough one, but our listeners are probably perking their ears up for this one.

Contact

How can people find Coco Color, as well as you, on the web?Thank you Hugh!
People / Companies / Resources Mentioned in this Episode
Episode Length 34:40
That's all folks – thanks Hugh for sharing ! It is sometimes a challenge dealing with cross cultural ideas and values with China and USA – and this political crap doesn't help my case too much either.
Canton Fair is stil going – and people have been enjoying my Canton Fair meetup page at our canton fair mini site so check that out for some meetups and things to do besides walking the floors.
Download Options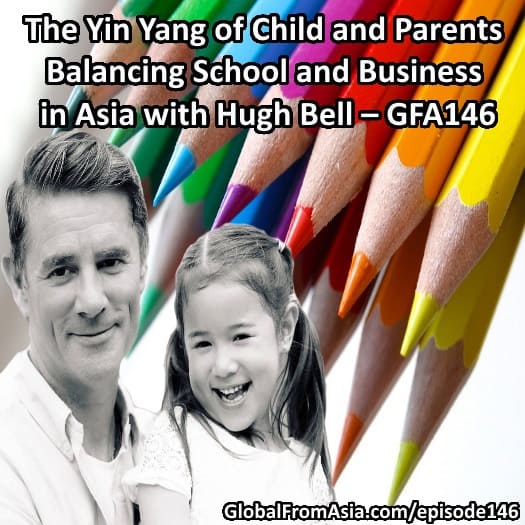 Podcast: Play in new window | Download
Subscribe: RSS